Testingfg of Ads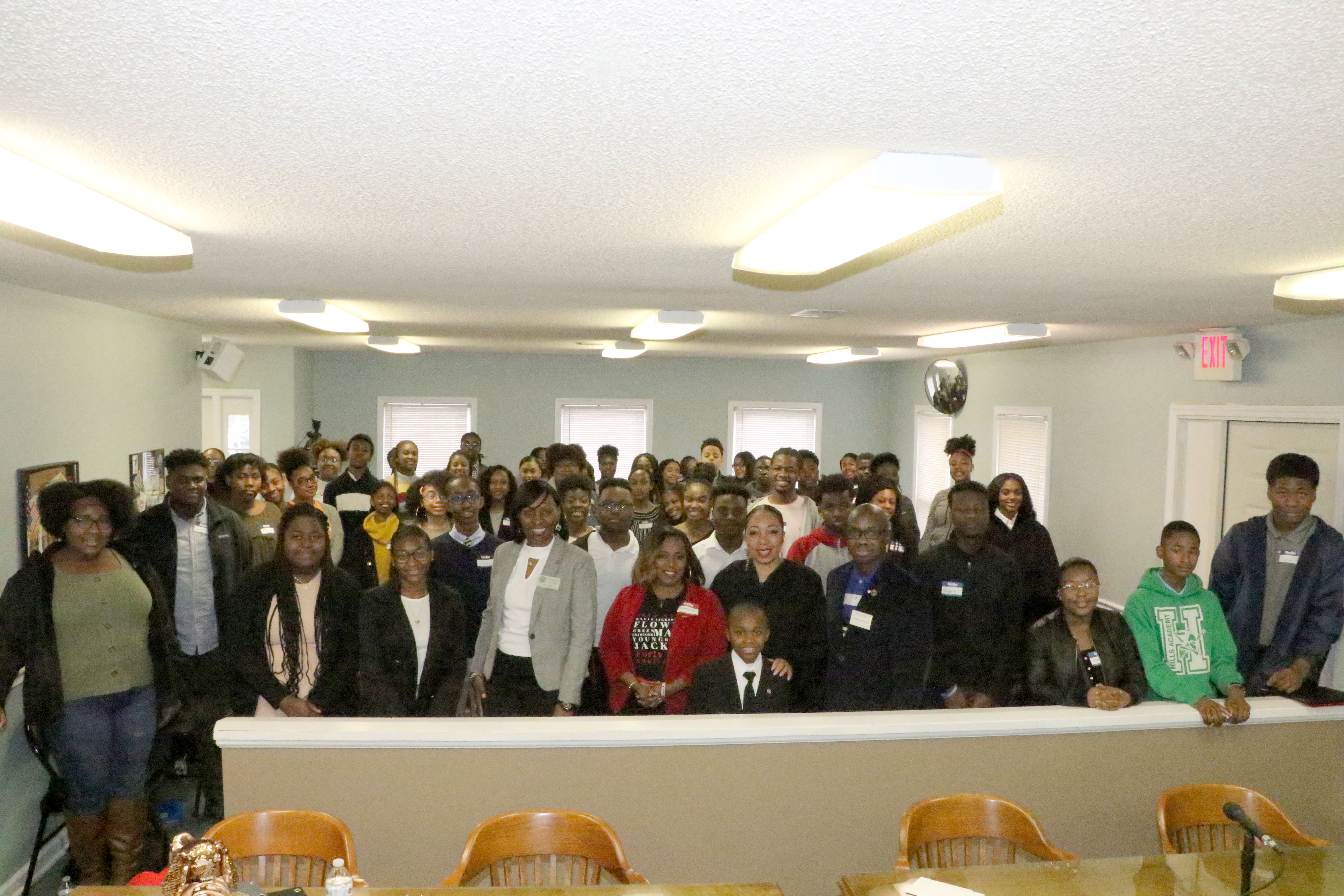 By Mackenzie N. Morgan
Staff Writer
Rockdale County's Chief Magistrate Judge Phinia Aten and NewRock Legal Society recently hosted about 50 students for their annual youth law camp. The free one-day camp, now in it's fifth year, was held on Feb. 17 in the Rockdale Magistrate Courtroom where participants got a firsthand look into the legal profession. The students were out of school for President's Day.
The daylong camp kicked off with a complimentary breakfast and greetings by Rockdale County Clerk of Magistrate Court, Patricia Carreker, and the immediate past president of NewRock Legal Society, Rockdale County Commissioner Sherri Washington.
Attendees learned the ins and outs of a law career, while attending various workshops on obtaining a legal educational, exploring law-related careers and the criminal justice system.
Students got an introduction to crime scene investigations, as well as the opportunity to put their knowledge to the test in a live mock trial. Judge Aten, who founded the camp in 2016, provided the keynote address, "Justice Forward." Aten is the county's first African-American female judge and first female Chief Magistrate Judge.
Aten said the camp continues to grow each year and that she looks forward to offering more students the opportunity to explore the legal profession at future camps. This year, she is offering recent and past Youth Law Camp attendees the opportunity to apply for a college book scholarship.  Students must submit a typed essay  showing how the applicant's youth law camp experience has significantly impacted his or her academic, civic engagement, or community service achievement.
Applicants must be a senior in high school or enrolled in an accredited college by Fall 2020. The deadline to apply is May 1. For more information, email magcourt@rockdalecountyga.gov.