Testingfg of Ads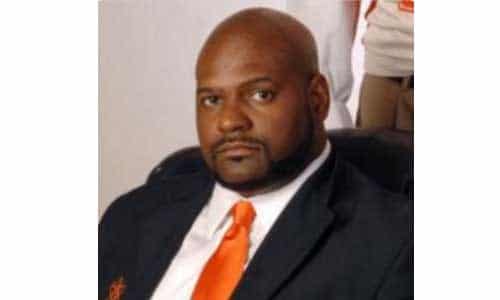 Story Updated July 13.
The community is mourning the sudden passing of Jamie Baldwin, Rockdale County High School's head football and track and field coach. Baldwin passed away suddenly on Saturday, July 11. He was 45. Baldwin reportedly died from bronchitis.
The high school's principal, Dr. Eldridge Powell, expressed the deep loss for the community on the school's web site:
"Incredibly emotional day for Dawg Nation, as we lose one of the best. An absolute gentle giant, full of class – a great role model for our kids. Impossible to come up with words to describe our sadness. RIP Captain – we love you & your family dearly,"  Powell said.
Powell also offered condolences in a post on social media at 8:15 p.m.:
"On behalf of the RCHS family, I extend condolences to the family of our beloved Head Football and Track and Field Coach Jamie Baldwin on his sudden passing earlier today. This is a significant loss to our family. You are all in our thoughts."