Testingfg of Ads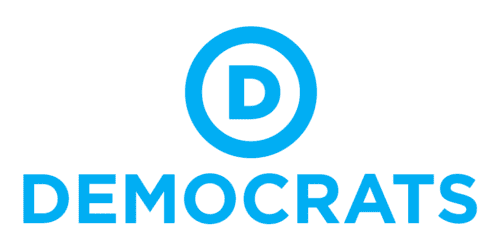 By Mackenzie N. Morgan
Staff Writer
The Rockdale Democratic Party is getting organized to get the vote out in preparation for the 2020 Presidential and local elections.
Qualifying for local races will be held March 2-6. The Presidential Preference Primary will be held on March 24. The general primary and non-partisan local elections will be held on May 19.
Several seats in Rockdale County will be up for grabs. Offices include Board of Commissioners Chairman (Oz Nesbitt); Post I Commissioner (Sherri L. Washington); Clerk of Superior Court (Ruth Wilson); Sheriff (Eric Levett); Tax Commissioner (Tisa Washington); Coroner (George Levett); Chief Magistrate (Phinia Aten) and Probate Judge (Clarence Cuthpert). All incumbents are seeking re-election, Party Chair Cheryl Board said.
Non-partisan offices for election include Supreme Court justices, Court of Appeals judges; Superior Court Judge (to succeed Robert F. Mumford); State Court Judge (to succeed Nancy Bills) and Rockdale County School Board Posts 1 through 5.
"It's going to be a busy election season. We've got a lot of activities planned to educate residents and get out the vote," said Board.
Scheduled activities for the party include phone banking, canvassing and providing voter education to ensure people know where early voting sites will be. The Party also will be organizing rides to the polls. Other activities include a quarterly breakfast with state officials, a Mardi Gras gala and a bowling tournament featuring the candidates running for office.
The party's "Politics After Dark" monthly meeting series will continue on the second Monday. The party's new campus location will be announced at the upcoming Politics After Dark forum on Monday, Jan. 13, where the party's new headquarters will be announced. Richard Winfield, who is running for Senate in Georgia's 10 District, will keynote.
The party will have its first general meeting of 2020 on Saturday, Jan. 25, 9 a.m.
During the meeting, elections will be held for Post 2 Precinct captains, At-Large Precinct captains and open board seats including 2ndVice Chair and Secretary.
Post 2 precinct captains,or post holders, are those who are registered democrats and live in one of the 17 precincts. They must be willing to represent their precinct and keep their precinct informed of all democratic processes and events.
Seats for at-large precinct captains will be reviewed for reappointment by the Board.
Open board seats include vacancies for 2ndVice Chair and Secretary. Eligible candidates must have served as Precinct Captain for at least 30 days prior to the election.
Secretary duties include taking the minutes of the meetings, sending notices and keeping documentation current.
The 2ndvice chair position is responsible for membership and recruitment and assists the board in decision making processes. Must be post holder for 30 days or more for both positions. A special election for these positions will be held in February.
The party is also recruiting members to serve on several committees in preparation for the Presidential election in November. The committees include Political Action; Education; Finance; Community Action; Women… In It 4 the Blue; Membership and Recruitment and Hospitality. Prior experience is not a requirement.
The Rockdale County Democratic Party meetings are open to the public and meet on the fourth Saturday of every month at 9 a.m. (except for November and December when the organization meets on the third Saturday). Those who are interested in running for a seat or serving on a committee should e-mail a letter of intent to rcdpeb@gmail.com. Visit online at rockdaledems.org.
For event details, contact the Rockdale Democratic Party at 678-463-7725.