Testingfg of Ads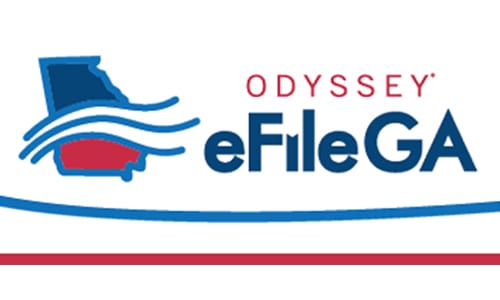 Effective Jan. 1, attorneys will be required to electronically file civil documents into all State and Superior Courts in Georgia.
Although the new law, Senate Bill 407, allows much higher e-filing fees, the Rockdale County Clerk of Superior and State Courts has announced the fee in Rockdale will be $19 per case, per party, and no additional e-Filing fees after 10 documents. Normal statutory fees and credit card convenience fees apply.
Under the new law, litigants can avoid the e-filing fee by filing remotely at https://georgia.tylerhost.net/ofsweb or by using a kiosk located within the courthouse. There are four kiosk computers available in the Civil Division of the Clerk of Superior and State Courts office, which is in Room 204 of the Rockdale County Courthouse, 922 Court Street, Conyers. The Clerk's Office is open from 8:30 a.m. to 5 p.m., Monday through Friday, excluding county holidays.
For more information about civil e-filing, Rockdale County Clerk of Superior and State Courts Civil office at 770-278-7926.