Testingfg of Ads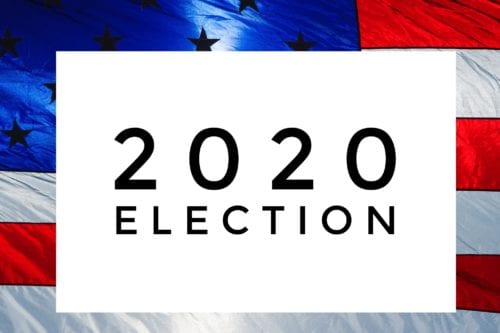 Rockdale County Supervisor of Elections Cynthia Willingham said outstanding ballots will now be counted on Monday, June 15, instead of today, June 12,  because of a myriad of problems and malfunctions across the state on Election Day.
Willingham said absentee ballots, military ballots and provisional ballots must still be counted, which will determine who is in a runoff.
In the three-way County Commission Chair race, incumbent Oz Nesbit had the lead over challengers Katrina McCollum Young and Brian Jenkins, who were in second and third place respectively. Nesbitt had 9,181 votes (51.92). McCollum Young had 6,270(35.46); and Jenkins had 2,231(12.62%). There may be a runoff, however, between Nesbitt and McCollum Young once the  outstanding ballots have been counted and verified, elections officials said. If neither candidate has 50 percent plus 1 of vote, there will be a runoff between the top vote getters in the race, Supervisor of Elections Cynthia Willingham said. The run-off would be held on Aug. 11.
There also may be a runoff in the Clerk of Courts race.  Janice Morris received 7,167 (41.87%);  Sharif Fulcher received 5,488 (32.06%) and  Mallory Minor received 4,462 ( 26.07%). Since no one in the race received 50 percent of the votes, a runoff must be held between the top two vote-getters.
In the Board of Education Post 5 race, Akita Parmer is headed for a runoff. Parmer was leading with 9,499 (44.94%) followed by  Lara Parker with 6,101 votes (28.87%) and Albert Murray with 5,478(25.92%). 
Meanwhile, unofficial results showed that Rockdale County voters overwhelmingly re-elected Eric Levett to office as Sheriff in a 5-way race on June 9.
Levett received 10,017 votes(55.92 percent of the vote) while the closest challenger, Corey Hambrick, received 3,590 votes(20.04 percent).
In the County Commission Post 1 race, incumbent Sherri Washington received 9,410 votes (53.58%), defeating Takela Levett and Renee Simpson, who were in second and third respectively. Levett received 5,483 votes (31.22%), while Simpson garnered 2,668 votes (15.19%).
Magistrate Judge Phinia Aten blazed past her challenger, Justin Kinney, capturing 74.41% to his 25.5 %.
Probate Judge Clarence Cuthpert, Jr. received 11,086 votes (64.14%), defeating his lone challenger, Kathy Harvey, who received 6,198 votes (35.86%).
Board of Education Post 2: Incumbent Pam Brown received  17,308 votes (80.09%), defeating Thadaeus Dansby who received 4,266 (19.74% in the two-way race. 
Following are the remaining unofficial early results: