Testingfg of Ads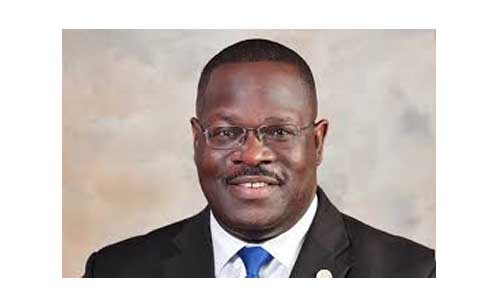 In an effort to reduce and prevent the spread of COVID-19, Rockdale County Board of Commissioners (BOC) is issuing a 14-day mandatory Shelter in Place. This order will go into effect starting Thursday, March 2at 12:01 a.m. and will expire Wednesday, April 8, at 11:59 p.m., unless extended by further action of the BOC.
The decision for the Shelter in Place Ordinance came as an agreement among County partner agencies which include, Rockdale County Sheriff's Office, the City of Conyers, Rockdale County Public School Systems, Rockdale Piedmont Hospital, and the Department of Public Health. This ordinance is enforceable by law but is a last resort. Citizens are strongly encouraged to abide by these guidelines put in place for the safety of Rockdale County.
Citizen and business owners should be aware of the following under this ordinance:
Social distancing of six feet from any other person must be maintained if leaving residence for essential work or needs.
Residents are to shelter in their place of residence unless out for essential work or needs including food, medication or an essential medical need.
All non-essential businesses are required to cease all activities except minimum basic operations, which include minimum necessary to maintain the business's inventory, ensure security and administrative functions as well as facilitate employees of the business being able to continue work from home.
All Essential Businesses are strongly encouraged to remain open. Essential businesses include healthcare, infrastructure, grocery stores, gas stations, automotive repair and supply, hardware stores, banks, restaurants (delivery or curbside only), and childcare facilities. For a full list, see the attached ordinance.
Essential Businesses that remain open during this emergency must post signage on entrance doors informing consumers to maintain at least six feet of personal distance between themselves and others as much as possible given the physical constraints of the premises.
Restaurants and other facilities that prepare and serve food can only do so for delivery or curbside service.  For the duration of this ordinance, restaurants properly licensed to sell beer and/or wine for on-premises consumption may sell beer and/or wine in unopened, sealed containers for curbside service or delivery for off-premises consumption without obtaining any additional licensure. However, the transaction must include the purchase of food.
All public and private gatherings of any number of people occurring outside a single household or living unit are prohibited.
All Rockdale County Parks and Recreation parks, trails, and facilities shall be closed for public access and shall remain closed for the duration of this Ordinance.Rockdale County is still operating on the Remote Work Plan enacted the afternoon of Monday, March 16. The plan has been extended through April 8 in accordance with the Ordinance. This is subject to change. For any questions or concerns, please send a direct message to the Rockdale County Facebook Page or by contacting the See Something, Say Something hotline at 770-278-7888 or at saysomething@rockdalecountyga.gov. For more information visit rockdalecountyga.gov.