Testingfg of Ads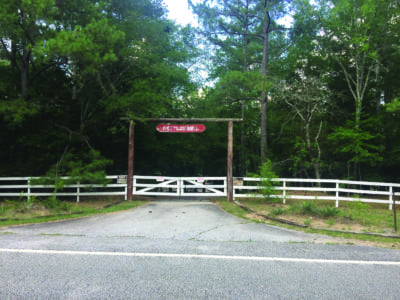 The Rockdale Board of Commissioners today approved the execution of the agreement and final documents to finalize the purchase of the historic Costley Mill Park. Officials said they were prepared to sign the documents following the meeting.
Rockdale is spending $4 million to buy and renovate the 77-acre property on Costley Mill Road, which is located off Georgia Highway 138. The park, owned by the Bowman family, has been in Rockdale since the 1800s. It has been used for films, weddings and other special events including the Rubber Ducky race, which is held annually to raise money to assist senior programs in Rockdale.
County officials say they have wanted to purchase the park for years but only recently were able to work out a deal with the family who owned the park.
BOC Chairman Oz Nesbitt, Sr. said the county plans to maintain historic components of the park and Costley Mill's beautiful, rustic look, which is attractive to the film industry.
"We are so excited about Costley Mill and all of the possibilities and potential in moving this county forward in terms of green space," Nesbitt said.
The county plans to host an open house for the public to visit Costley Mill Park free of charge on Saturday, Oct. 7, 11 a.m. to 4 p.m. In the event of rain, the open house will be held Saturday, Oct 14, 11 a.m. to 4 p.m. The grand opening will be held in spring 2018.
The county will announce its fee schedule for use of the park in the near future.