Testingfg of Ads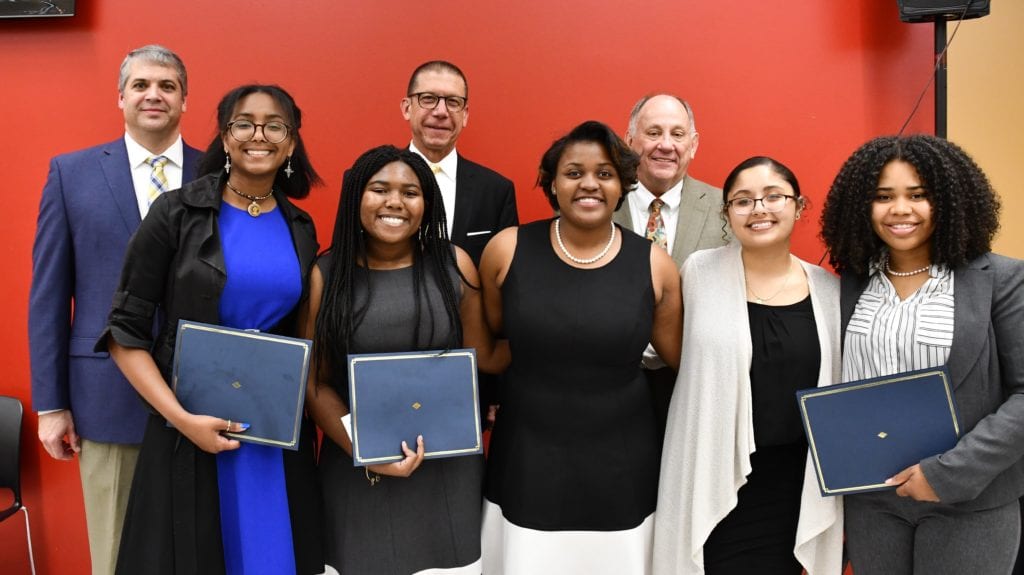 Six Rockdale County Public Schools seniors and a local humanitarian were honored for their community service accomplishments in Rockdale County at the 9thannual John K. Morgan Scholarship Reception hosted by the Rockdale Coalition for Children and Families (RCCF) on March 21 at the Rockdale Career Academy.
The recipient of the $4,000 John K. Morgan Scholarship was Faith Shamley, a senior at Heritage High School.
Heritage High School senior Jazmyn Flakes was awarded a $1,000 scholarship from the Rotary Club of
Rockdale
County and the remaining finalists were recipients of $500 scholarships.
The 2019 F. William Hughey Community Service Award was presented to Jeff Beech for two decades of work with nonprofits and most notably in Conyers-
Rockdale
, Lighthouse Village and Restoration Storehouse.
For more information on the
Rockdale
Coalition
for Children and Families and the organizations it serves, visit 
www.rockdalecoalition.org
.