Testingfg of Ads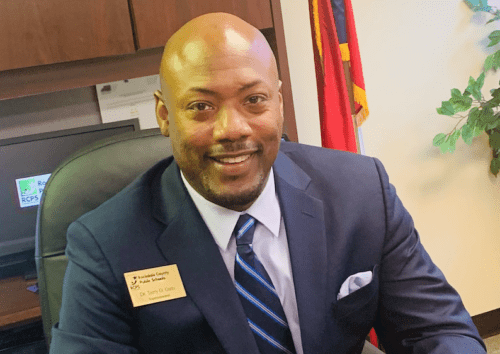 The Rockdale County Board of Education approved a revised school calendar for the 2020-2021 school year at its regular meeting on June 18. The approved calendar has several key changes, including the start and end dates for the school year.
"I impaneled three cross-functional committees to research and develop flexible plans for safely reopening schools in the fall," said Rockdale County Public Schools (RCPS) Superintendent Terry Oatts. "The committees are made up of faculty, staff and parents, representing different grade levels and functional areas of operations and teaching and learning.
While still in the process of developing all of the details and gathering feedback through our student, parent, and staff survey, I am pleased to present a revised school calendar so families and staff can begin planning for the next school year. This calendar affords us more time to prepare and consider stakeholder feedback, guidance from health officials, and the myriad of challenges such as health screening, social distancing, increased cleaning protocols, and the potential for future school closures."
The approved 2020-2021 calendar includes the following highlights:
Aug. 14-21 – Pre-Planning (in-person)
Aug. 24-Sept. 4 – "Virtual Jumpstart"
Virtual Jumpstart will be in-person for students in grades K-3 to become familiar with their devices, while students in grades 4-12 will be engaged in virtual learning from home during these two weeks.
Monday, Sept. 7 – Labor Day Holiday
Tuesday, Sept. 8 – First Day of School
School will start with a Hybrid Model of in-person and virtual (Independent) learning to reduce the number of students in the buildings at one time.
Details pertaining to the Hybrid Model and Independent Learning will be shared in the coming days and weeks.
Thursday, June 10, 2021 – Last Day of School for Students
Friday, June 11, 2021 – Post-Planning
The complete approved RCPS 2020-2021 School Year Calendar can be found on our website at www.rockdaleschools.org