Testingfg of Ads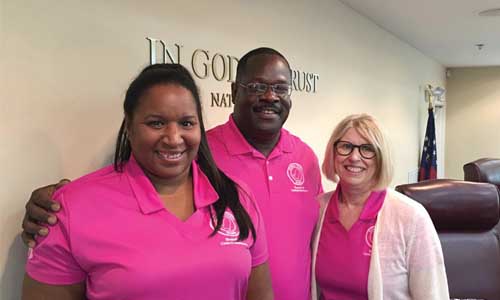 In support of October being Breast Cancer Awareness month, the Rockdale County Board of Commissioners held its "Pink Out" at the Oct. 10 meeting.
Not only did the board don pink, but so did other county leaders and members of the public who attended the meeting to show their support of breast cancer awareness. The BOC presented a proclamation highlighting October as Breast Cancer Awareness Month and the Pink Pooch Organization for the 5th Annual Pink Pooch Parade and Festival, which will take place on Sunday, Oct. 29.
With breast cancer affecting hundreds of thousands of women and, in rare cases, men, the Pink Pooch Parade and Festival is a community event that unites pets and people to bring awareness to breast cancer in Rockdale. The organization helps to raise funds supporting families in need, families affected by breast cancer, and community children's organizations.