Testingfg of Ads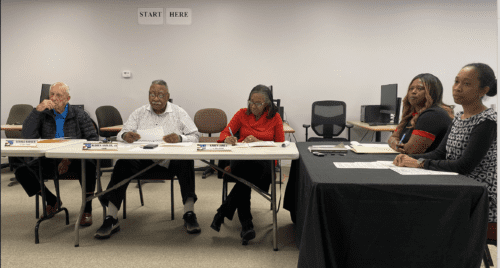 Board of Elections approves 1400
Parker Road as early voting site
Rockdale County would join the city of Conyers in selling alcohol on Sundays beginning at 11 a.m. instead of 12:30 p.m., if voters give the nod on May 19.
The Rockdale Board of Elections approved the Board of Commissioners' resolution putting an amendment on the ballot to change the Sunday alcohol sales at its special called meeting on Feb. 4. Currently, Sunday alcohol sales in Rockdale begin at 12:30 p.m.
Supervisor of Elections Cynthia Willingham said the Board of Commissioners requested the measure be brought to voters. The amendment would be consistent with the city of Conyers, which permits alcohol sales on Sundays beginning at 11 a.m.
The special election would be held during the General Primary elections for federal, state, county and non-partisan races on May 19. Mail-in and early voting is scheduled March 31-May 15.
The Board of Elections also approved at its special called meeting relocating early voting to the 1400 Parker Road government annex, the former offices for the Board of Elections. The site would be one of four sites available for early voting.  No early voting would be held at 1261 Commercial Drive, Conyers,
Willingham said she asked the board to consider her request for early voting to be relocated to Parker Road to ensure easier access and adequate parking for voters.
Willingham said she recently learned the Board of Commissioners does not plan to seek condemnation of the land to provide a new access road in back of the elections and voter registration offices at 1261 Commercial Drive.
"With that being known now, I do not believe it would be safe for our voters to drive through the parking and office part of the area in order to get to this office," Willingham said.
Those who wish to vote early may go to any of the designated
locations. In addition to 1400 Parker Road, early voting will be held at:
Cornerstone Church, 2900 Salem Road
Conyers Church of Christ, 1410 Flat Shoals Road
St. Simons Episcopal Church, 1522 Highway 138 N.E.