Testingfg of Ads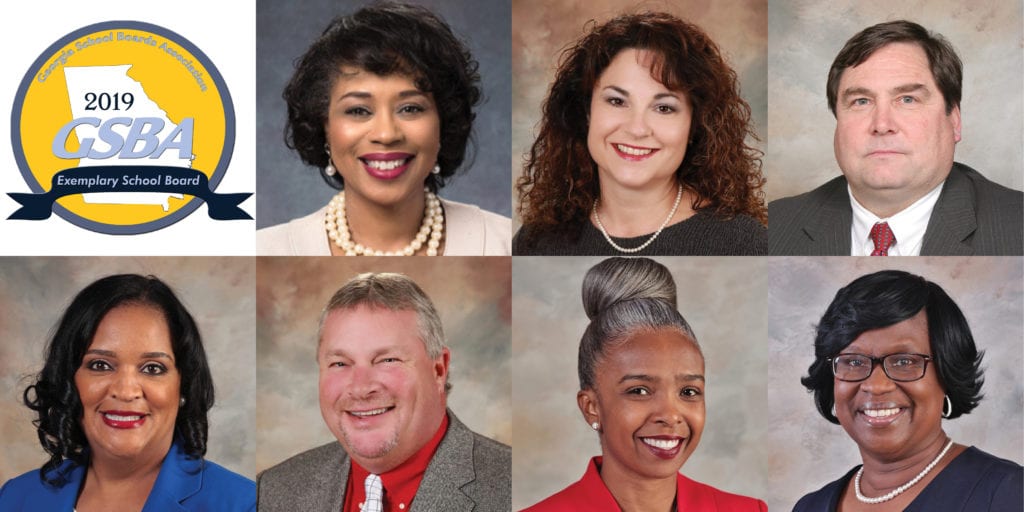 The Rockdale County Board of Education (BOE) was recently honored as a 2019 Exemplary Board, the highest status in the Georgia School Boards Association (GSBA) Board Recognition Program.
"We are extremely proud that the Rockdale County Board of Education has earned Exemplary status each year this recognition has been awarded," says RCPS Superintendent Dr. Terry Oatts. "This is the highest level of distinction conferred by the Georgia School Boards Association. Not only has our board exceeded the previous recognition program criteria, but it has also met the more rigorous criteria of the revised recognition program. This affirms our board's commitment to world-class governance as well as the dedication of each member to facilitating optimal student learning, achievement, and growth for the students of Rockdale County Public Schools."
GSBA Board Recognition, a three-year, three-tiered program, is designed to showcase best practices in school governance and leadership to foster educational community cultures in order to advance student learning and achievement. Only 55 school boards out of 180 elected school boards in the state have earned the status of 2019 Exemplary Board. The Rockdale County BOE also earned Exemplary status in 2015, 2016, and 2018. The GSBA Board Recognition Program was paused during 2017 and revised to require an even higher level of commitment from school boards and individual members.
The mission of GSBA is to ensure excellence in the governance of local school systems by providing leadership, advocacy and services, and by representing the collective resolve of Georgia's 180 elected boards of education. Please visit
www.gsba.com
for more information.