Testingfg of Ads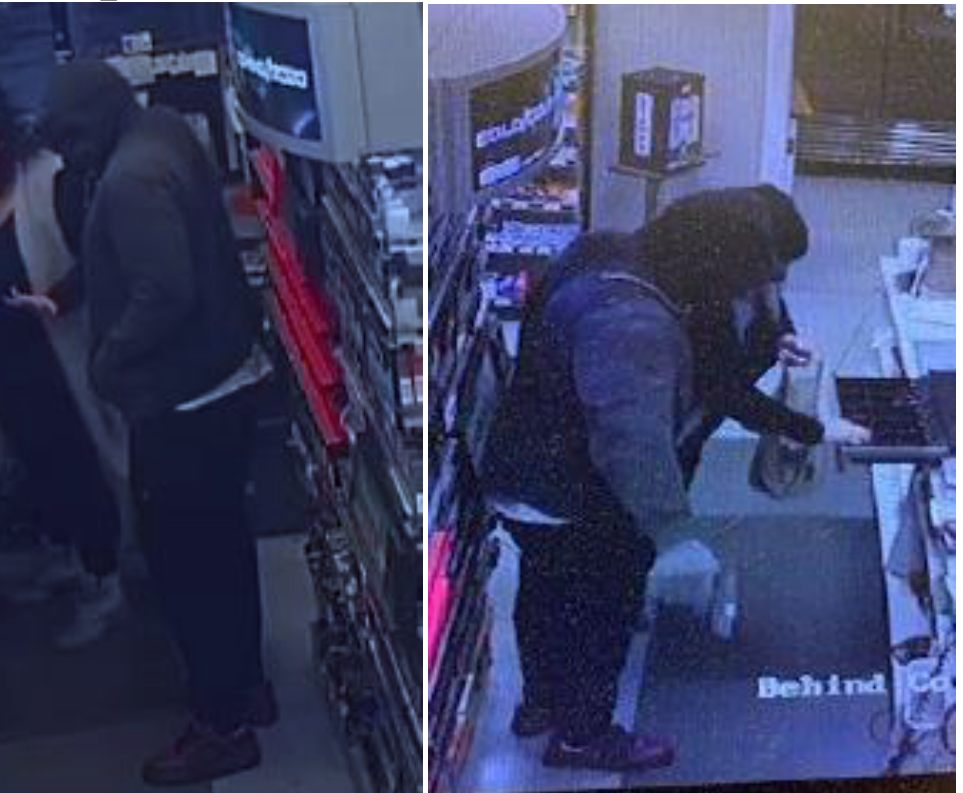 The Rockdale County Sheriff's Office is investigating two recent robberies they believe were committed by the same suspect(s) in less than two hours apart.
The first robbery occurred on Dec. 22, at 11: 08 p.m., at Starship Enterprises adult novelty store, 1682 GA Highway 138 N.E. A female employee was shot twice in the leg during the incident, Deputy Lee Thomas, spokesperson for the Rockdale Sheriff's Office said.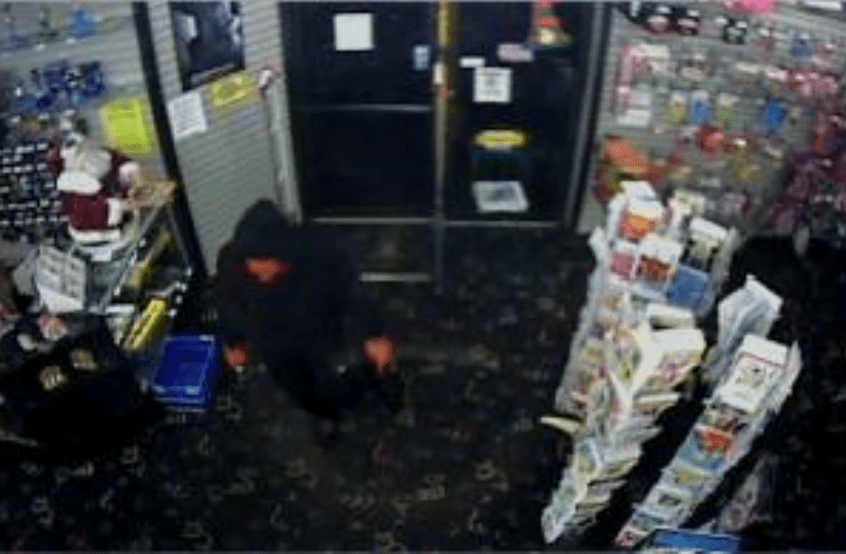 One of the suspects is described as a large, dark-skinned black male wearing a gray zip-style hooded sweatshirt, gray sweat pants, and red shoes. The second suspect is described as a shorter light-skinned black male wearing dark clothing and a red bandana over his face. Both suspects fled the scene in an unknown direction of travel and an unknown vehicle description.
As Sheriff's deputies were investigating the Starship robbery, a second robbery occurred at 12:32 a.m. at the Quick Stop Superette, 4669 Georgia Hwy. 20 S.E. The male seen on surveillance footage is the same male who committed the armed robbery at Starship. The second suspect was not seen on camera. The male fled the location in an unknown direction of travel and unknown vehicle description, Thomas said.
Anyone with information concerning the incidents is asked to contact Investigator Dylan Hinds at Dylan.Hinds@RockdaleCountyGA.Gov