Testingfg of Ads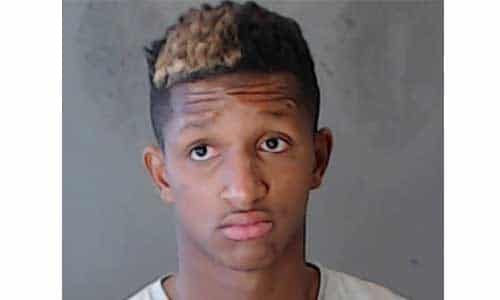 Riki Albury, Jr., 19, was sentenced to life plus five years for the bludgeoning murder of 49-year-old Ronald Roach of Decatur, DeKalb County District Attorney Sherry Boston announced today.
Roach was brutally beaten and stabbed more than three dozen times in a robbery-motivated attack.
Albury was convicted of Murder, Felony Murder, Aggravated Assault, Theft by Taking, and Possession of a Knife during the Commission of a Felony.
A friend discovered the victim's body inside of his Flat Shoals Road apartment in Decatur on the morning of June 28, 2018. He had been stabbed 38 times throughout his chest, neck, and back. He also suffered blunt force injuries to his head. The investigation revealed that Albury and his indicted co-defendants, Jared Smith and Kessiah Rowe, targeted the victim after a previous gathering at his home. The suspects later returned and demanded money. An argument ensued. The victim was then chased into his bedroom where he was attacked. The defendants stole the victim's phone, wallet, and keys and fled the scene in his car.
Albury and Smith blamed one another for the vicious attack when questioned by detectives.
Albury was sentenced by  Judge Daniel M. Coursey. Smith, previously convicted in July on murder and related charges for his role in the crime, is scheduled to be sentenced on Oct. 4.
Trial is pending for Rowe.
The case was prosecuted by Senior ADA Shannon Hodder, assigned to the Major Case Unit, with assistance from DA Investigator Craig Smith. Detective D. H. Collins of the DeKalb Police Department led the initial investigation.