Testingfg of Ads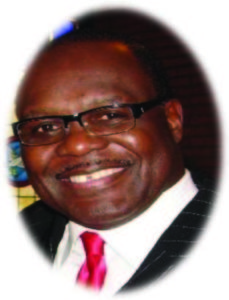 STONE MOUNTAIN – The Rev. Vandy Carl Simmons has been appointed as the new pastor of Antioch African Methodist Episcopal Church in Stone Mountain. Rev. Simmons is the successor of the newly-elected Bishop Stafford J. N. Wicker, who served as pastor for the past 24 years.
A native of Tifton, Georgia, Rev. Simmons is the former pastor of Trinity AME Church in Atlanta, where he served for the past four years.
Rev. Simmons served the Whigham Circuit (Cedar Springs and Ebenezer AME churches) in Grady County, the South Georgia Conference; New Hope AME Church in Haralson, GA; Mt. Pleasant AME Church in Atlanta, New Grant AME Church in East Point, GA, and Trinity AME Church in Atlanta.
Rev. Simmons is a retired teacher who taught and coached in Tift, Dougherty, and Clayton counties. During his residency in Tift and Dougherty, he served as a Scout Leader and a local NAACP president. While serving at Mt. Pleasant AME Church, he implemented Mt. Pleasant Community Outreach Program, which focused on youth literacy and leadership.
While serving at Trinity AME, following the leadership of long-term pastor, the Rev. Jeffery B. Cooper, General Secretary, he led the way in extending outreach ministries, and stabilizing the finances of the church. Under his leadership, the Trinity Early Learning Center received 501c3 status and became Quality Rated, serving more than 100 children. He expanded ministries specifically targeting youth, elderly, and the marginalized.
He is deeply committed to his family. He is married to his high school sweetheart, Bonita Morrow Simmons, an employee of the Atlanta Public School System. He is a father of two sons, Vandorian of Lake City, Florida and Vankeithin of South Korea, and one daughter, Vankeila, of Houston, Texas, and the grandfather of Nakai and Dorian.