Testingfg of Ads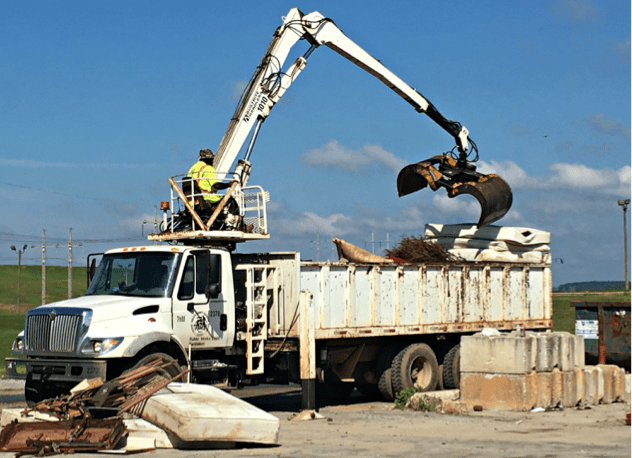 The DeKalb County Sanitation Division processed 550 tons of furniture, metals, appliances and construction and demolition materials during Amnesty Day, a free disposal opportunity for DeKalb County residents. This Operation Clean Sweep project was held on Saturday, July 29, at the county-owned Seminole Road Landfill located in Ellenwood.
Among the items dropped off and processed were 323 tons of bagged garbage and bulky items, 87 tons of yard trimmings, 123 tons of construction and demolition materials and 156 tires. More than 1,100 county residents participated in the event, saving a total of $23,815 in disposal fees.
"We were delighted to provide DeKalb residents with an opportunity to dispose of unwanted items," said Sanitation Division Director Tracy Hutchinson. "The Sanitation Division will continue to do its part to encourage county residents to maintain clean and safe communities."
Fifty-eight county employees staffed the all-day event, which was a collaborative effort between the Sanitation Division, Code Enforcement and Police Services.
Operation Clean Sweep is a multi-departmental initiative focusing on litter removal, illegal dumping, mowing grass, and removing debris, trash and grass from streets, sidewalks, roadway drains and rights-of-way.
Find updates on Operation Clean Sweep at www.dekalbcountyga.gov/clean-sweep.