Testingfg of Ads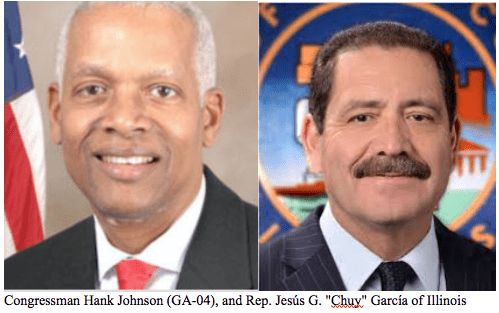 WASHINGTON, D.C. – Seeking to make highways around the nation safer for drivers, Congressman Hank Johnson (GA-04), along with his colleague, Rep. Jesús G. "Chuy" García of Illinois, introduced the "Safe Roads Act of 2019" (H.R. 3773), which would direct the Department of Transportation to require all new commercial motor vehicles to be equipped with an automatic emergency braking system.
Johnson and Garcia announced the bill at a Capitol Hill news conference flanked by safety advocates and commercial trucking stakeholders.
Johnson first introduced the bill in 2011 and again in 2015 after five Georgia nursing students were killed and three others seriously injured when a tractor-trailer failed to stop and plowed into traffic that had stopped on I-16 in Georgia.  A few weeks later, in May 2015, five more people died when another tractor-trailer smashed into two cars and burst into flames on the same section of highway.
"Tragically, the simple installation of automatic braking systems on all commercial motor vehicles might have prevented these deaths and countless others across the country," said Johnson. "America's roads and highways should be safe for all drivers. Taking full advantage of technologies that are available and proven to anticipate and prevent crashes will save lives."