Testingfg of Ads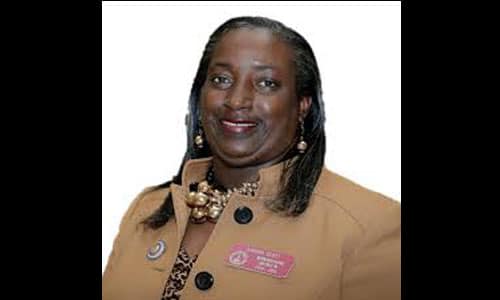 State Rep. Sandra Scott (District 76) has introduced legislation that would allow health care providers in bordering states to provide OB-GYN services to women in Georgia who are enrolled in Georgia's Medicaid program.
"House Bill 800 would help save lives by providing more access to OB-GYN medical care for Georgia women," said Scott, who represents citizens who live in portions of Clayton and Henry counties.  "For example, if a person lives in Calvary, Georgia, they are approximately 23 miles from Tallahassee Memorial Hospital but about 60 miles from Phoebe Putney Memorial Hospital in Albany. It would be easier and safer for women in rural areas to receive OB-GYN services in Tallahassee instead of in Albany."
Under House Bill 800, any licensed out-of-state health care provider providing obstetrical/gynecological services within 50 miles of the Georgia state border would be considered an in-state provider of medical assistance as long as the health care provider is licensed in good standing in the bordering state. The Department of Community Health would be allowed to enter into agreements and compacts with other states, and these providers would receive the same Medicaid rate as is provided to Medicaid recipients within Georgia. This legislation seeks to improve the state's maternal and infant mortality rates, where Georgia is currently ranked 47th in the nation.
For more information on HB 800, please click here.