Testingfg of Ads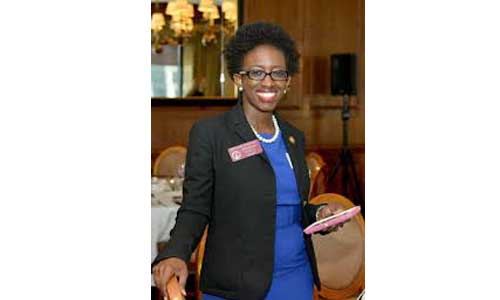 State Rep. Dar'shun Kendrick (D-Lithonia) will host the Georgia Blacks in Tech Policy Conference on Wednesday, Nov. 8, 8 a.m. to 5 p.m. at Atlanta City Hall's Old Council Chambers in Atlanta. Kendrick is chair of the event, and Rodney Sampson, partner of Inclusion and Equity at TechSquare Labs, is co-chair of the event.
Attendees will hear from technology leaders and learn about black founders in the technology industry. Additionally, attendees will have the opportunity to present policy changes and initiative recommendations to members of the Georgia General Assembly, and particularly to the members of the Georgia Legislative Black Caucus, which encourages diversity and inclusion in the technology industry. Over 24 legislators have confirmed their attendance so far, Kendrick said.
"Atlanta has a thriving and robust black tech ecosystem that is oftentimes underappreciated and underrepresented," said Kendrick. "This conference will shine a spotlight on the amazing tech companies, incubators and technologists we have in our state, which is 30 percent black."
This event is free and open to the public. However, registration is required and spaces are limited.
For more information or to register, go to eventbrite.com (Georgia Blacks in Tech Policy Conference). Information is also available by contacting Terrence Hight Jr., the conference's communications chair, at 678-640-5734 or twhight.jr@gmail.com.