Testingfg of Ads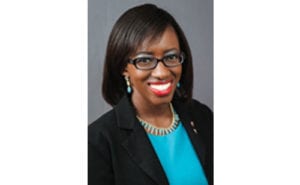 State Rep. Dar'shun Kendrick (D-Lithonia) will host a focus group presentation on private investment on Tuesday, June 28, 9 a.m. to 3:30 p.m., in room 605 of the Coverdell Legislative Office Building, Atlanta.
The event will preview Kendrick's 2017 legislative agenda on private investment policy with featured speakers Melanie Brandt, Association of Corporate Growth (ACG) Atlanta, Inc.; Adam Harrell, StartUp Atlanta; and Tino Mantella, Technology Association of Georgia (TAG).
Discussion topics will include the metro Atlanta business ecosystem; proposed updates to the Georgia securities code; examination of Georgia's angel tax credit; review of the Invest Georgia Exemption (IGE); and the future, and other innovative ideas, of private investment policy in Georgia.
The event is free and open to the public. However, an RSVP including your name, organization, phone number, and email address are required no later than June 21 to attend.
For more information or to RSVP, contact Jackie Hicks at Jacquelyn.hicks@house.ga.gov or 404-656-0109.