Testingfg of Ads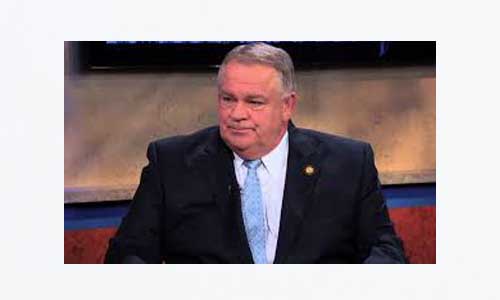 On Jan. 16 at the Georgia Chamber of Commerce Eggs & Issues Breakfast, Speaker  (R-Blue Ridge) announced that legislation was filed to create the Georgia Commission on Freight and Logistics. House Transportation Committee Chairman Kevin Tanner filed that legislation as House Resolution 37, which has been assigned to the House Transportation Committee for consideration.

"We are going to seize the potential of our ocean and inland ports to continue expanding our economy," Speaker Ralston told the audience at the Eggs & Issues Breakfast. "To do so, we must have a freight logistics network that is second to none."

"I am excited to work with state agencies and stakeholders like our railroad operators on this issue that is to vital to our state's economy," said Chairman Tanner. "We are going to work together to ensure we have the infrastructure necessary to support the flow of goods throughout Georgia."

The Georgia Commission on Freight and Logistics will be comprised of three members of the House and three members of the Senate as well as four freight and logistics industry professionals and four mayors or county commissioners. The Commissioner of the Georgia Department of Transportation and the Executive Director of the Georgia Ports Authority will serve as ex-officio members.

The Commission will study and recommend public policy changes concerning freight and logistics in Georgia. The Commission will issue its report by December 31, 2019.

Along with Chairman Tanner, co-signers on the legislation include Appropriations Chairman Terry England (R-Auburn) as well as Rep. Brian Prince (D-Augusta), Rep. Brett Harrell (R-Snellville), and Rep. Vance Smith (R-Pine Mountain).

To read the full text of House Resolution 37, please click 

here

.