Testingfg of Ads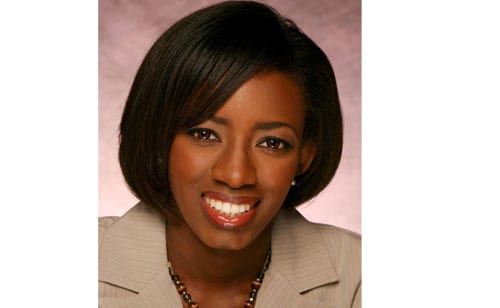 State Rep. Dar'shun Kendrick (D-Lithonia) and the Georgia Economic Bill of Rights Task Force will hold a series of public hearings on five topics that effect Georgians on Wednesday, Jan. 17, 9 a.m. – 3 p.m. in rooms 606 and 514 of the Coverdell Legislative Office Building, Atlanta. The schedule for the event is as follows:
9 – 10 a.m., Room 606: Healthcare discussion moderated by Rep. Kendrick and featuring guest speakers Jewell Gooding, Executive Director of Mental Health America of Georgia, and Laura Colbert, Executive Director of Georgians for a Healthy Future;
10 – 11 a.m., Room 606: Affordable housing discussion moderated by Joy Wilkins and featuring guest speakers Laurel Hart, Director of the Housing Finance and Development Division at the Georgia Department of Community Affairs, Paulette Hasse, Director of HUD Supportive Housing at HOPE Atlanta, and Melanie Thompson, Executive Director of Hinesville Housing Authority;
11 a.m. – noon, Room 606: Education discussion moderated by Teresa Hardy and featuring guest speakers Dr. Barbara Wall, Director of Career, Technical and Agricultural Education at the Georgia Department of Education, and Caitlin Daugherty Kokenes, Projects Manager at the Georgia Partnership for Excellence in Education;
1 – 2 p.m., Room 514: Good jobs discussion moderated by John Moye and featuring guest speaker Randy Beall, Business Manager of the Atlanta and North Georgia Building Trades Council;
2 – 3 p.m., Room 514: Transportation discussion moderated by Matt Campbell and featuring guest speakers Rhonda Briggins, Senior Director of External Affairs at the Metropolitan Atlanta Rapid Transit Authority (MARTA), and Kimberly King, Administrator of Equal Employment Opportunity at the Georgia Department of Transportation.
Members of the Georgia Economic Bill of Rights Task Force include: Rep. Sandra Scott (D-Rex), Vice Chair of the Georgia Legislative Black Caucus; Elizabeth Appley, Attorney at Law; Joy Wilkins, Consultant at Partnership for Southern Equity; Teresa Hardy, President of the DeKalb County Branch of the NAACP; Matt Campbell, Georgia State Legislative Director of SMART Transportation Division; and John Moye, Career and Employment Specialist at Urban League of Greater Atlanta.
For more information or to RSVP, visit eventbrite.com/e/ga-economic-bill-of-rights-public-hearings.