Testingfg of Ads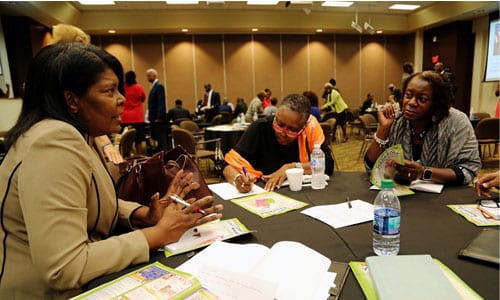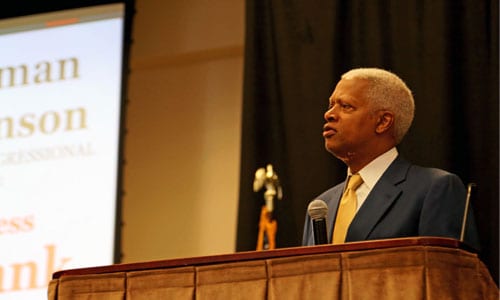 Congressman Hank Johnson hosted his small business Think Tank to connect more than 100 small business owners with federal resources.
Held at Georgia Piedmont Technical College campus in Clarkston, the Sept. 18 event included one-on-one sessions, panel discussions and a working lunch roundtable.
The event was the culmination of a series of small business roundtables hosted by Johnson this summer throughout the Fourth Congressional district that were held to support the small business community and offer innovative ways to access capital.
"We know that small businesses are the engines of job growth in our communities, so I really hope everyone was able to take advantage of today's fruitful and productive event," said Johnson. "I'm here to serve the small business community, and I'm privileged to represent them here in the district and in D.C."
Johnson said the event couldn't come at a better time as Democrats in Congress have launched "A Better Deal," a proposal to create 10 million good-paying, full-time jobs over the next five years, aggressively lower prescription drug costs and put economic power back into the hands of America's families by cracking down on corporate monopolies and mergers.
"Georgians, and the American people in general, deserve A Better Deal that puts them first – not a recycling of the tired, failed proposals that tilt the playing field in favor of corporations and the super-rich. I am proud to join my fellow Democrats to support this new ambitious proposal to provide real solutions to create a brighter, more secure economic future for all of us," Johnson said. "Today's Think Tank serves as a down payment on a better deal to help create jobs and grow our local economy."