Testingfg of Ads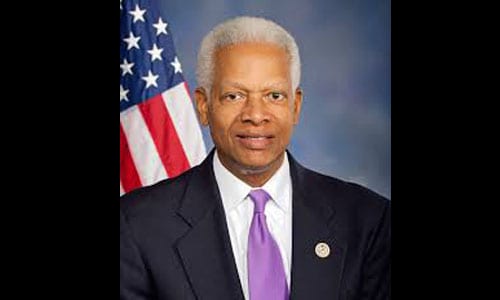 Significantly high cancer rates reported in 30014 ZIP Code
COVINGTON—Congressman Hank Johnson (GA-04) today sent letters to the federal Environmental Protection Agency (EPA) and the state Environmental Protection Division (EPD) demanding answers as to why his constituents in Covington were not informed about a dangerous chemical being released into the community's air.
Johnson is calling for the agencies to conduct independent testing at the BD Bard plant, which sterilizes medical equipment. The plant, Johnson said, is releasing ethylene oxide – a chemical the EPA says causes cancer.
Johnson's letters come on the heels of an Aug. 1 community meeting that drew more than 150 people at the Calvary Baptist Church gym who gathered to discuss the toxic air pollution coming from the plant.
Concentrations of ethylene oxide in neighborhoods around the Covington plant range from 17 to 97 times the acceptable area concentration or AAC, Johnson said in a news release today.
Although both the EPA and state EPD have known the chemical to be dangerous since 2016, neither agency informed the public.
Johnson said that's unacceptable. He said independent testing of the air in and around the plant should be conducted. Currently, the only data on emissions of the chemical is self-reported by the plant. No air testing is currently being done near the Covington plant.
In his letters to the EPA and EPD, Johnson wrote: "Despite EPA's knowledge of the significant danger ethylene oxide poses, the agency has seemingly failed to mitigate the release of the toxin. Moreover, the EPA has not issued any press releases about these findings notifying residents living within exposed areas — failing to even notify families and communities that the air they breathe could be poisonous. Only through diligent reporting did citizens learn of the potential peril from a carcinogenic in the air, information that the EPA held for two years. This lack of action is contrary to the EPA's mission to ensure Americans have clean air and healthy living conditions."
The Covington area has higher cancer rates than the state averages, Georgia Health News has reported.  In the 30014 ZIP code, there were 527 cases of cancer diagnosed for every 100,000 people, compared to an average of 474 cases of cancer diagnosed for every 100,000 people statewide.