Testingfg of Ads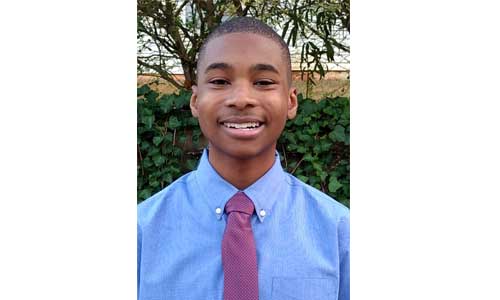 Congressman Hank Johnson (GA-04) is pleased to announce that Lithonia resident Jonathan Daniel, 16, is the winner of the 2017 Fourth District Congressional App Challenge.
"Science and technology are transforming our world and I'm very proud of the students who participated in this year's challenge," said Johnson. "The app challenge allows us to showcase some of the Fourth Congressional District's brightest young minds as they take on cutting-edge technology that is becoming an increasing part of all our lives."
Seventy-five students entered this year's app challenge as individuals or in teams of up to four students per team. The judging committee included Georgia Tech professor Jason Freeman; Microsoft Education Partner, Elaine E. Bryan; and President of the Village Tutorial Enrichment Program, Cheryl Allie.
Daniel is an 11th grader at the Georgia Cyber Academy and will be recognized as the Congressional App Challenge Winner on CongressionalAppChallenge.us. His winning app, "TEFAP Tracker," will also be on display in the U.S. Capitol along with other winners from across the country.
The TEFAP Tracker–The Emergency Food Assistance Program app – will help food banks better manage the products they distribute, especially food banks that still use inefficient, paper-and-pencil systems.
The Congressional App Challenge is open to all students in the Congressional District of Georgia. The competition highlights the value of computer science and STEAM education (Science, Technology, Art, Engineering and Math). Students were judged on the following criteria: Quality of the idea, including creativity and originality; Implementation of the idea, including user experience and design; and the ability to demonstrate their coding and programming skills.
Launched by the U.S. House of Representatives in 2015, this nationwide effort allows students to compete against their peers by creating an application (app), or game for mobile phones, tablets, or computer devices. The challenge is designed to promote innovation and engagement in coding and computer science.
Congressman Johnson will host a Congressional App Challenge Awards Reception at Fernbank Science Center on Saturday, Feb. 3, 1- 3 p.m. The reception will honor Mr. Daniel and the other app challenge participants from Georgia's Fourth Congressional District.