Testingfg of Ads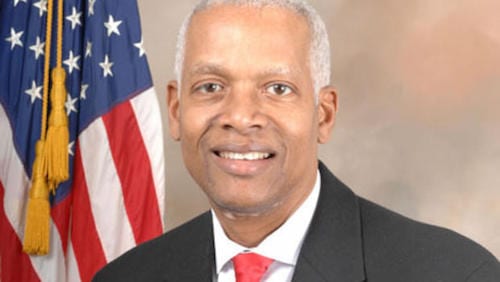 Congressman Hank Johnson is re-introducing the "Inclusive Campuses Act of 2017" (H.R.4699) after gaining support to authorize the use of Title III funds to establish to establish on-campus resource centers for LGBTQ students at Historically Black Colleges and Universities (HBCUs) and other minority institutions.
"We should be doing all we can to help everyone feel welcomed and included," said Johnson, a graduate of Clark Atlanta University and the Thurgood Marshall School of Law in Houston. "As a proud graduate of two HBCUs, I feel this legislation is crucial in continuing the legacy of community and inclusion I felt as a student. We cannot allow any educational environment to become one where students suffer in fearful silence and passive intolerance."
Title III provides federal funding to assist state and local education agencies. Officials said the funds would go toward developing campus resource centers that would provide resources to raise cultural competence of faculty, staff and students on LGBTQ issues; support universities in establishing a black LGBTQ course of study; provide support to the LGBTQ student population to strengthen LGBTQ student retention rates as well as honor the lives and legacies of historic and contemporary black LGBTQ people.
There are only a handful of HBCUs in the country that have active university-sanctioned LGBTQ-specific organizations on their campuses and many of these historic institutions do not include gender identity/expression and sexual orientation in their nondiscrimination statements, often times leading to the alienation and emotional distress of LGBTQ students.
The bill was introduced with 17 cosponsors, including Congresswoman Barbara Lee of California, Rep. Keith Ellison of Minnesota, Rep. Mark Pocan of Wisconsin, Congresswoman Eleanor Holmes-Norton of Washington, D.C. Sean Patrick Maloney of New York.
Groups supporting the Inclusive Campuses Act include: Consortium of Higher Education LGBT Resource Professionals, Campus Pride, National Black Justice Coalition, Trans Student Educational Resources and Fayetteville State University.