Testingfg of Ads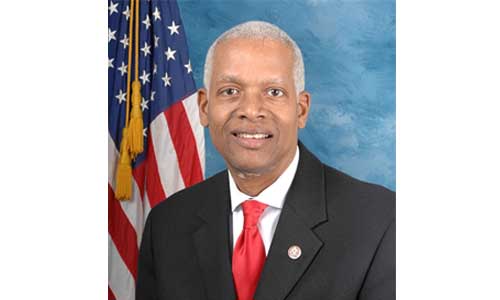 WASHINGTON, D.C. – Rep. Hank Johnson (D-GA), along with other Congressional leaders, today re-introduced the Effective Death Penalty Appeals Act, which would ensure that death row inmates have the opportunity to present newly discovered evidence of innocence.
Under current law, an inmate on death row can be stranded with no procedural options to stop their execution, even when there is compelling new evidence that he or she is innocent.
The Effective Death Penalty Appeals Act would:
(1) empower the federal courts to grant habeas corpus relief for a prisoner on death row who presents newly discovered evidence that demonstrates probable innocence; and
(2) allow prisoners on death row to file successive federal habeas petitions if, and only if, they present newly discovered evidence that a federal three-judge panel determines may be reasonably expected to demonstrate innocence.
If a federal court were to grant such a habeas corpus petition, the case would likely return to its original jurisdiction for retrial.
"I believe we should completely abolish the death penalty, but while 25 states – half of which are in the South – still have some form of capital punishment on their books and some states like Alabama, Texas and Georgia continue to hold state executions – America needs the Effective Death Penalty Appeals Act to help wrongly convicted people on death row present newly discovered evidence that they are innocent." said Johnson.
"When it comes to a human life, the courts must always be able to take a closer look at evidence that supports claims of innocence. We should never put an innocent person to death."
Original Cosponsors: Andre Carson (IN-07), Yvette Clarke (NY-09), Danny Davis (IL-07), Chuy Garcia (IL-04), Alcee Hastings (FL-20), Eleanor Holmes Norton (DC-01), Sheila Jackson Lee (TX-18), Joe Kennedy (MA-04), Zoe Lofgren (CA-19), Rep. Gregory Meeks (NY-05), Chellie Pingree (ME-01), Jamie Raskin (MD-08), Jan Schakowsky (IL-09), Terri Sewell (AL-07), Bennie Thompson (MS-02), David Trone (MD-06), Bonnie Watson Coleman (NJ-12), Susan Wild (PA-07).
The Southern Poverty Law Center Action Fund supports the Effective Death Penalty Appeals Act.