Testingfg of Ads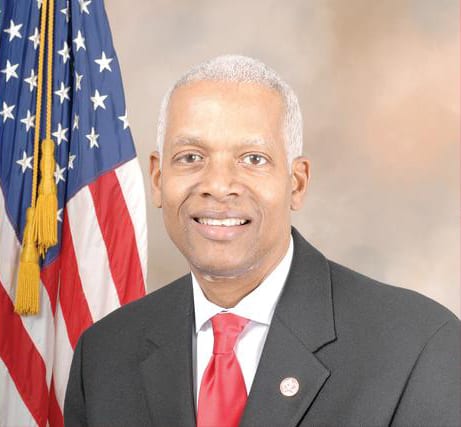 Congressman Hank Johnson (GA-04) sent a letter to Attorney General Jeff Sessions and Secretary of State Rex Tillers on Thursday (Aug. 31) demanding answers as to what steps the Department of Justice and the Department of State plan in response to the killing of innocent bystanders in US-backed counter-narcotics operations abroad.
The letter was signed by Johnson and ranking members of the Foreign Affairs and Judiciary committees and other colleagues
The letter calls for accountability in the wake of a joint review from the Offices of the Inspectors General of Justice and State that presented shocking conclusions regarding the role of the Drug Enforcement Administration (DEA) in several lethal shooting incidents during counter-narcotics operations in Honduras under "Operation Anvil."
The most notorious and deadly of these, and the focus of the letter, was a May 11, 2012 incident in Ahuas, Honduras, in which four local villagers were shot and killed and several others seriously wounded. The inciddent, as detailed in the OIG report, was a joint operation involving DEA agents and Honduran police.
The OIG review also revealed efforts by DEA and the State Department's Bureau of International Narcotics and Law Enforcement Affairs (INL) to cover up the agencies' responsibility for the deadly operations. The letter notes that officials who reviewed the aftermath of the Ahuas operation with Congressional staff were not honest in doing so, telling staff "that there was reliable evidence showing that passengers on the water taxi were armed and opened fire on Honduran and DEA agents. They also insisted that U.S. agents on the mission were not responsible for the discharging of firearms.  In fact, there was no credible evidence to support these assertions."
"We waited five long years for this Inspector General Review and, though it confirms our worst fears regarding what really happened during the tragic Ahuas incident, it also leaves many questions unanswered," said Rep. Johnson.  "The biggest question of all is: what is our government doing to fix this and make sure that, going forward, any U.S. agent involved in the loss of innocent life abroad is held accountable?"
The letter also discusses the findings of a recent ProPublica investigation into a 2011 DEA-related massacre in Allende, Mexico, that indicate that some of the serious problems noted in the joint OIG review may be part of a broader pattern of deficiencies hampering US counter-narcotics operations abroad.  In response, the letter presses the Attorney General and Secretary of State on whether they are carrying out a "thorough review" of the system of US-vetted foreign police units and of the DEA methods related to "Sources of Information."