Testingfg of Ads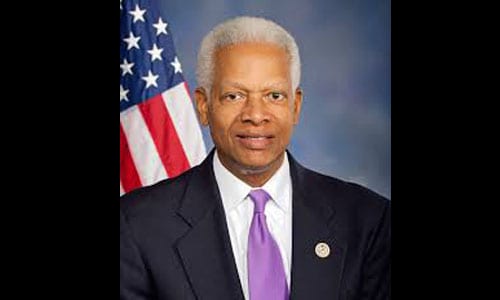 Congressman Hank Johnson (GA-04) recently celebrated and recognized his staff – both in Washington, D.C. and the District – for being named finalist for the first-ever Democracy Awards, the Congressional Management Foundation's new award recognizing non-legislative achievement and performance in congressional offices.
 "I want to commend the work of my staff – led by Chief of Staff Arthur Sidney and District Director Kathy Register – that works hard every day in the service of constituents of Georgia's Fourth District to help navigate federal agencies and explain policy and legislation in Washington," said Johnson. "I am very proud of the great work that both offices perform and for being recognized as one of the best in the nation."
Since taking office in 2007, Congressman Johnson has worked to help secure more than $60 million for constituents seeking help with federal agencies and corresponded with thousands of concerned constituents.
Twenty House and Senate offices were honored as finalists in four categories: Constituent Service, Innovation, Transparency and Accountability, and "Life in Congress" – Workplace Environment.
Rep. Johnson's office finished runner-up to Rep. Raul Grijalva's (D-AZ) office in the competition out of 435 House of Representative offices. Rep. Johnson's office was the only office in the Georgia delegation to be recognized.
"While we didn't receive first place that doesn't really matter," said Johnson. "What matters are the constituents in Georgia's Fourth and Taking Care of Home First. We will never forget why we are here – and that's to serve the common good for our citizens. We look forward to continuing to do our best every day on their behalf."