Testingfg of Ads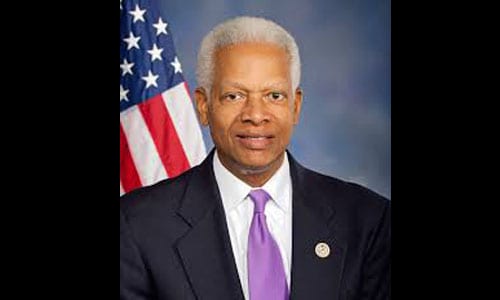 Congressman Hank Johnson (GA-04) is excited to announce the start of this year's Congressional App Challenge (CAC), an open competition for all K-12 students who reside or attend a school in Georgia's Fourth Congressional District.
"Science and technology are transforming our world and we must do all we can to ensure our kids are taking part in and helping shape the changing economy," said Johnson. "I'm proud of the students who participate in the challenge. This competition has showcased some of the Fourth Congressional District's brightest young minds as they take on cutting-edge technology that is becoming an increasing part of all our lives."
The challenge will run until Oct. 15. The competition is open to all students who meet the eligibility requirements, regardless of coding experience. Johnson encourages students of all skill levels to participate and to learn how to create their own apps.
Winners will be selected by a panel of judges and be given Congressional recognition for their achievements in STEM and Computer Science. Their apps will be featured on a display in the U.S. Capitol in Washington D.C., on house.gov, and on the Congressional App Challenge website. Winners also will receive an invitation to the Congressional App Challenge reception in D.C. and serve as guests of honor at a reception in Georgia's Fourth District where they will showcase their games and mobile applications. More prizes will be announced closer to the deadline for app challenge winners.
The CAC was created because Congress recognized that STEM and computer-based skills are essential for economic growth and innovation, and that the U.S. has been falling behind on these fronts. By some estimates, the U.S. may be short by many as a million programmers by 2020. These are high-paying, high-demand jobs.
To maintain American competitiveness, it's crucial that the United States invests in our youth now and helps them acquire these valuable skills. The CAC encourages students to pursue those skills and recognizes them for their efforts.
Recognizing the racial, gender, and other disparities in the tech sector, the CAC also focuses on inclusivity and making the Challenge widely accessible to students from all backgrounds. Deliberate efforts are made to include students from all backgrounds, including those traditionally underrepresented in tech.
For more information about the Congressional App Challenge, visit https://www.congressionalappchallenge.us/2018-student-registration/