Testingfg of Ads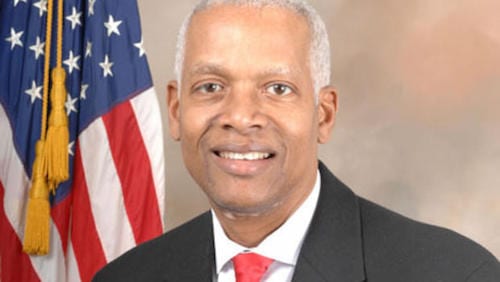 Congressman Urges Colleagues To Put 'America First'
WASHINGTON, D.C. – Tonight(Dec. 11), Congressman Hank Johnson (GA-04), a senior member of the House Judiciary Committee, delivered the following statement at the first of two Judiciary Committee hearings marking up Articles of Impeachment against President Donald J. Trump:
Watch here: https://youtu.be/94QM_M93HtI
Thank you, Mr. Chairman. Until this investigation began, I did not support impeaching President Trump. I'd like to tell y'all what changed my mind.
"America first."
We've heard those words a lot recently. We haven't always agreed on what they mean. But we know this: our Founders created impeachment so that no President could place himself above the law. Impeachment gives Congress the ability, and the responsibility, to put America first.
I don't take that responsibility lightly. While I didn't vote for President Trump, I respect the office he holds. I didn't call for impeachment when the president shut down our government. Or tried to rip healthcare from those with pre-existing conditions. Or embarrassed us on the world stage.
Or pardoned political cronies. Or took money from our troops to fund his wall. Or tore babies from their mothers at the border. I didn't call for his impeachment then. Not because I supported the president's actions.
I simply felt that impeachment should be reserved for moments when our democracy itself is in danger. When the sign says, "In case of emergency, break glass," there better be one heck of an emergency.
I did not call for impeachment before. But I call for impeachment today, because this is one heck of an emergency.
The facts are clear. President Trump undermined America's foreign policy to pursue what his own National Security staff called a "domestic political errand." He withheld military aid, putting America's national security at risk, in what his handpicked ambassador called "a quid pro quo."
President Trump didn't just abuse his power with Ukraine. He made them an offer they couldn't refuse: help me get re-elected, or you won't get the assistance you desperately need from the United States.
Then he tried to cover it up. Fortunately, we the people are not as dumb as President Trump thinks we are. If you break the law and withhold documents, we know it's not because those documents make you look good. Maybe that's why more Americans support impeachment now than at any time since Richard Nixon's final weeks.
Or maybe it's because the American people understand how much is at stake. President Trump's high crimes threaten our democracy itself.
I'm a Black man representing Georgia, born when Jim Crow was alive and well. To me, the idea that elections can be undermined is not theoretical. I have constituents who remember what it's like to live in a democracy in name only.
They can tell you what it's like when powerful men undermine fair and free elections. They know: our democratic process is fragile.
We're here because President Trump tried to sabotage that democratic process. He didn't want to let the voters decide. He tried to cheat in the upcoming election.
And he got caught. Let me remind my colleagues, there's no such thing as "attempted cheating." If a child copies off a test, and a teacher catches them in the act, it's not okay just because the child didn't get away with it. The cheater got caught.
President Trump got caught. We know there was a conspiracy, a crime, and a cover-up. There's only one thing we don't know: "What will Congress do about it?" Will we hold the president accountable? Or will we serve as his accomplices?
We're not voting on whether President Trump should remain in office. That's the Senate's job. Our job today is simply to decide whether the president crossed a line. If you truly believe President Trump's behavior was acceptable, then by all means give him the green light to undermine our democracy again.
But if you know what the American people know – that this moment is different, and our very republic is at stake – then it's not too late.
Put the law above the president. Put your oath above your political ambition. Put the country we all love above the interests of just one man.
Put America First!