Testingfg of Ads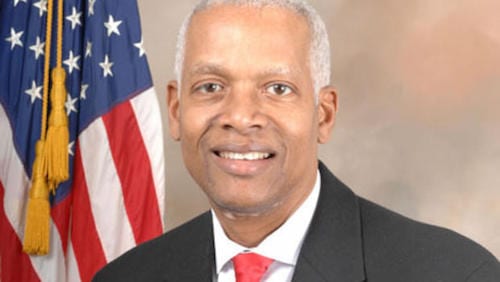 WASHINGTON, D.C. – On April 24, Rep. Hank Johnson (GA-04) joined the Gwinnett Chamber of Commerce on its monthly series "On Topic" to address the COVID-19 crisis and outline what the latest coronavirus legislation passed by the House on April 23 means for small businesses, community banks, healthcare facilities and COVID-19 testing.
Rep. Johnson joined Nick Masino, President & CEO of the Gwinnett Chamber & Partnership Gwinnett and Matt Hyatt, Founder & CEO, Rocket IT.
"Unfortunately, some of the funds allocated to the Paycheck Protection Program in the first CARES Act were made accessible to large corporations," Johnson told the group. "These are businesses that were going to float, but still grabbed all the life vests, leaving small-and medium-sized businesses to drown. Critically, in this supplemental package, we must ensure that funds allocated for small businesses are made accessible to small businesses alone – I did not go to Congress to allocate funds for corporate greed, while the American people suffer."
The $484 billion Paycheck Protection Program and Health Care Enhancement Act will:
•          Strengthen the Paycheck Protection Program with $310 billion in additional funding, with $30 billion reserved for community-based lenders, small banks and credit unions and $30 billion for medium-sized banks and credit unions.  It expands small business support beyond PPP by securing $50 billion for SBA disaster lending, translating into more than $350 billion in loans, and $10 billion in SBA disaster grants. It also secures strong protections to ensure that our nation's farmers have access to this vital assistance.
•          Protect hospitals and health care workers: Democrats secured $75 billion to provide resources to the frontlines, including Personal Protective Equipment.  The Administration has also agreed to key improvements to be made in CARES 2, including significantly lowering the interest rate on advance payments, lengthening the repayment schedule and distributing payments from general revenues not the Hospital Insurance Fund.
•          Provide $25 billion for testing, which is the key to reopening the economy and resuming our lives. The Administration has agreed to a national strategic testing policy that will focus on increasing domestic testing capacity including testing supplies.