Testingfg of Ads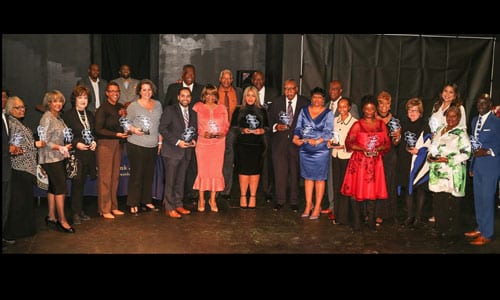 Congressman Hank Johnson (GA-04) hosted his inaugural Unsung Hero Awards at the Black Box Theatre in Conyers on Jan. 12.
Johnson honored 20 leaders from DeKalb, Rockdale Gwinnett and Newton counties who go above and beyond their job descriptions to give back to their communities and assist the constituents of Georgia's Fourth District.
On Common Ground Newswas one of five recipients honored with the Congressman's inaugural "Diamonds of the District" award. The newspaper's  publishers, Glenn and Valerie Morgan, thanked the Congressman for his support over the years, stating that receiving the award was especially significant as On Common Ground News marks its 25thanniversary this year.
Johnson told the audience that that it is important to thank those who are dedicated in making a difference in their communities.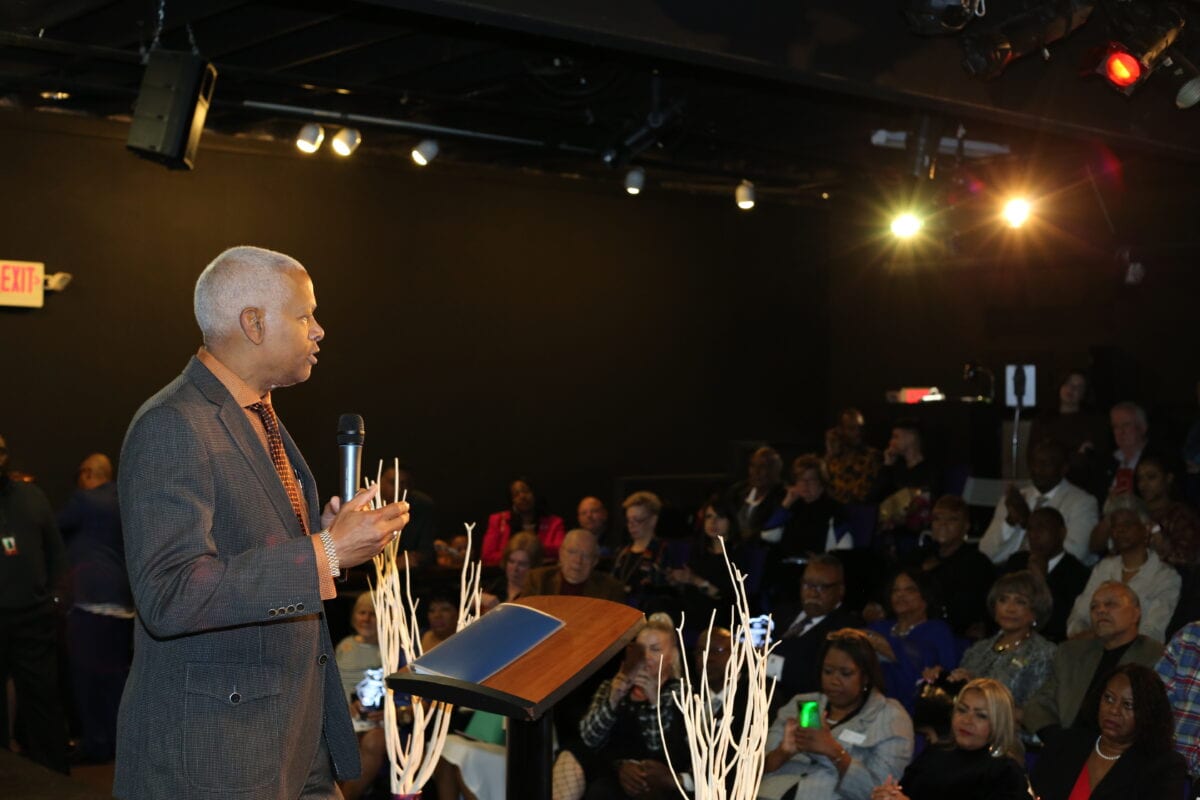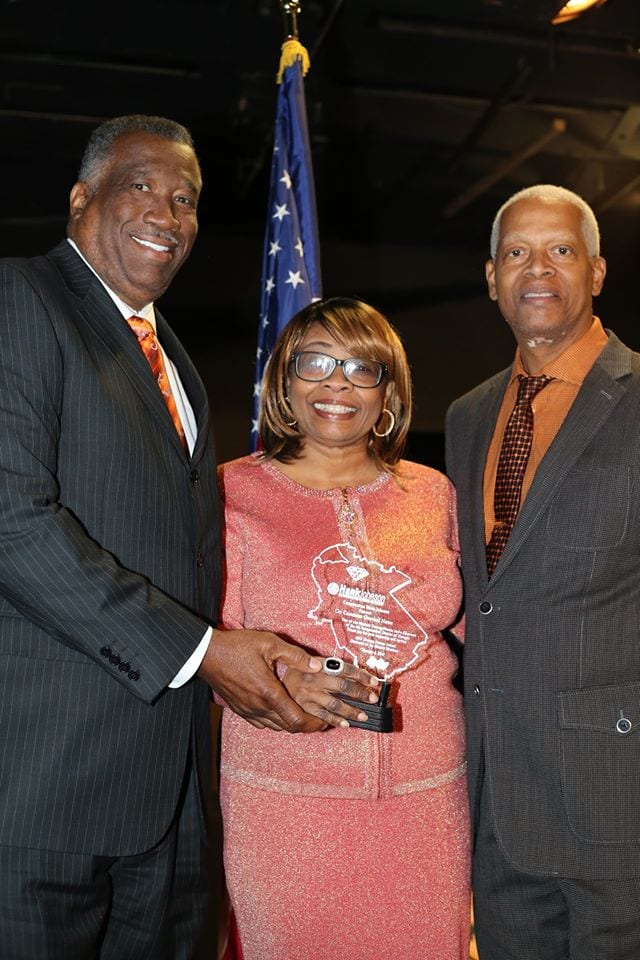 "The world today is in a very difficult situation," said  Johnson. "It seems like wrong has been winning over right and lies have been winning over truth. In times like this, it is critical for us to come together as a community and recognize the efforts of the unsung heroes of the community that give us a sense of joy of where we are and where we can be. These unsung heroes don't do it for the thanks or for the accolades but today we stop and tell them how important they are."
The Unsung Heroes program was developed by Congressman Johnson and his District Outreach Director Eric Hubbard to recognize people in the community making a difference in the lives of constituents and to give them a small token of his appreciation.
"Together, we can continue to strive for greatness each and every day," saidRep. Johnson.
AWARD RECIPIENTS
DIAMONDS OF THE DISTRICT:Ann Mills, CEO of Overcomers House Inc.; Mera Cardenas, former Executive Director of the Arabia Mountain National Heritage Area; Charles Sperling, Executive Director of STAND, Inc.; Glenn and Valerie Morgan, publishers of On Common Ground News; Tolbert and Janice Morris, founders of Helping Hands Outreach Clinic in Rockdale Co.
CHAMPIONS OF THE FOURTH:Tommy Clack, Chairman of the Walk of Heroes Veterans War Memorial; Janel Green; co-founder of the Georgia Alliance for Social Justice and the Atlanta Women's March; Antonio Molina, chairman-elect of the Georgia Hispanic Chamber of Commerce; Hank Stewart, poet laureate and community leader.
PILLARS OF POWER:Debra DeBerry, DeKalb County Clerk of Superior Court; Linda Hays, Newton County Clerk of Superior Court; Ruth Wilson, Rockdale County Clerk of Superior Court; Richard Alexander, Gwinnett County Clerk of Superior and State Court.
BEACONS OF LIGHT: Carolyn Collins, DeKalb County Schools employee and student advocate; Sheila Bussey, DeKalb County educator; Lori Crews, Gwinnett County educator; Dametria Williams, Rockdale County educator.
COMMUNITY CORNERSTONES:Pastor Aldren Sadler Sr., pastor of Church of New Beginnings; Mary Lou Waymer, former political director for United Food and Commercial Workers Local 1996; Debbie Hillman, president of the Newton County NCNW; Wendell Muhammad, volunteer pastor.
Full event photo album:
https://www.facebook.com/pg/RepHankJohnson/photos/?tab=album&album_id=10156890142177006&__tn__=-UC-R
Full video coverage:
https://vimeo.com/384542565/5e8a7054e1