Testingfg of Ads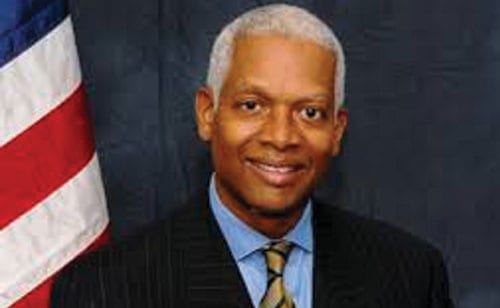 Congressman Hank Johnson (GA-04) addressed the Supreme Court of the United States (SCOTUS) today (March 13) as part of the opening session of the High Court's Judicial Conference.
The United States Judicial Conference, led by Chief Justice John Roberts, oversees the governance of the federal judiciary, from amending the rules of evidence to updating the Federal Rules of Civil Procedure. Introduced by Chief Justice Roberts, Johnson attended the session as Ranking Member of Judiciary Subcommittee on Courts, Intellectual Property and the Internet.
Attorney General Jeff Sessions made opening remarks and invited Members of Congress – Chairs and Ranking Members of Senate and House Judiciary Committees – also made short remarks, including Johnson.
While Johnson thanked justices for their service to the nation, he lamented base political attacks on the Judiciary Branch, co-equal to the Executive and Legislative branches of government.
"Supporting our judiciary should not be a Republican or Democratic Party issue," Johnson said. "A strong, independent and co-equal Judicial Branch transcends partisanship and politics, and is essential for the maintenance of our American way of life. I view it as my responsibility to protect this nation's courts, and the role of an impartial judiciary, rendering justice in accordance with the rule of law."
For Rep. Johnson's full speech, click HERE.