Testingfg of Ads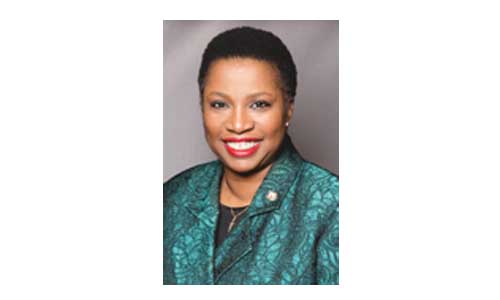 State Rep. Doreen Carter (D-Lithonia) is alerting constituents that the U.S. Food and Drug Administration (FDA) recently issued a voluntary recall on valsartan, a drug commonly used to control blood pressure and prevent heart failure. The FDA has recalled valsartan due to the presence of N-Nitrosodimethylamine (NDEA), which has been classified as a probable human carcinogen.
Carter said NDEA reportedly used in rocket fuel, softeners and lubricants.
"I want to warn heart patients and consumers of the cancer-related risks that are associated with these medications. If you use valsartan, please consult your health care professional as soon as possible," Carter said.
In light of this recall, the FDA issued following information for patients and health care professionals:
Because valsartan is used in medicines to treat serious medical conditions, patients taking the recalled valsartan-containing medicines should continue taking their medicine until they have a replacement product.
To determine whether a specific product has been recalled, patients should look at the drug name and company name on the label of their prescription bottle. If the information is not on the bottle, patients should contact the pharmacy that dispensed the medicine.
If a patient is taking one of the recalled medicines listed below, they should follow the recall instructions provided by the specific company. This information will be posted to the FDA's website.
Patients should also contact their health care professional (the pharmacist who dispensed the medication or doctor who prescribed the medication) if their medicine is included in this recall to discuss their treatment, which may include another valsartan product not affected by this recall or an alternative treatment option.
Carter represents District 92, which includes portions of Rockdale and DeKalb counties. She was elected to the House of Representatives in 2015 and currently serves on the Code Revision, Education, Industry & Labor, Small Business and Special Rules committees.