Testingfg of Ads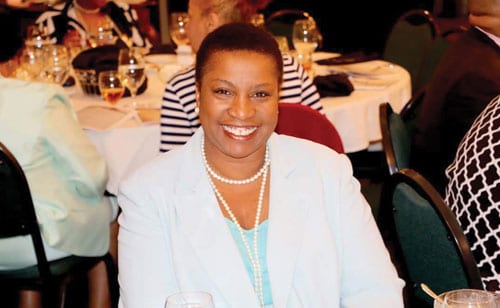 State Rep. Doreen Carter (D-Lithonia) will host House District 92 Women's Equality Breakfast in celebration of National Women's Equality Day on Saturday, August 26, 8:30 to 10:30 a.m. at the Lou Walker Senior Center, 2538 Panola Road, Lithonia.
"We are celebrating the 97th anniversary of the 19th Amendment, the amendment that gave women the right to vote," said Rep. Carter. "Throughout history, women, blacks and other marginalized groups have faced roadblocks in exercising the right to vote," Carter said. "Women were only afforded access to the ballot box 97 years ago. Through the Suffrage Movement, many brave women helped pave the way for future generations of women. Growing up in my home, voting was sacred. My mother ensured that we understood the struggle and that we never ignored our obligation to participate in our country's democracy by voting."
At the event, Rep. Carter will honor women who are actively involved in furthering voting rights including Helen Butler, Beatrice Williams, Rita Samuals, Rhonda Briggins Ridley, Elaine Davis Nickens, Meredith Lilly, Leona Perry, Teresa Hardy, Barbara Lester and Debbie Hilman.
For more information, contact Beverly Barnes at 404-494-1777 or doreen.carter@house.ga.gov.