Testingfg of Ads
Reopening businesses is modern black lynching
By Rev. Dr. Billie Boyd-Cox
Conyers, GA
 The governor's asinine enticement of reopening small businesses is another weapon of mass destruction.  It's lynching. It's Jim Crow. It's slavery.
According to the Georgia Department of Public Health, as of April 20, there were 19,398 confirmed COVID-19 cases, 3,702 people hospitalized and 774 deaths and of those 774 deaths, 422 were black men and women. There are now 500 new confirmed cases.
It is not safe to be anywhere other than inside your home.  But this move, this maneuver by the governor is not about our safety. It's deeper than that.  Last week, we were told that Georgia has not yet reached its peak.  Last week, many people woke up to stimulus money in their dwindling bank accounts—monies that must now be used to stimulate the economy, particularly small businesses, which were left out in the cold after big businesses received millions in their coffers.
The stimulus checks are nothing more than a ploy. The government wants to use US (Remember the Tuskegee Syphilis Experiment).  Let's look at this with open eyes and from a critical standpoint.  Who frequents hair salons, nail salons and barbers  religiously? Black people!  A white man shaves his face every day at home in his own mirror.  His son sits in a chair in the kitchen and his mother trims his hair.  They shampoo their hair every time they shower so who then is being targeted to go outside and play with Covid19 to see if they can live through the exposure of venturing into barbershops, hair salons, nail salons that are not large enough for one to safely practice social distancing? It's us, Black People!
We must think back to the time when we washed and styled our own hair, braided our kids' hair, polished our own nails. Think back to the time when a mani/pedi was not a thing for our people!
These openings are irresponsible and based on political and economical greed—nothing more.
Black People, stay home! Use what you have in your house. If  you want to do something worthwhile, $cashapp your stylist, barber, nail tech the cost of a service that way they can live and so can you.
or  YouTube at Dr. Billie Boyd-Cox.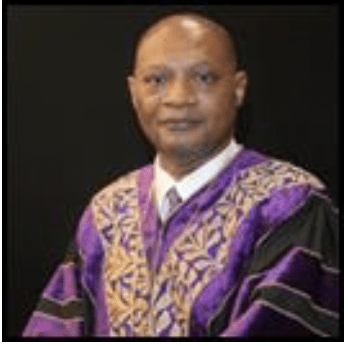 Georgia AME churches to remain closed
 Bishop Reginald T. Jackson
Presiding Prelate of the Sixth Episcopal District of the African Methodist Episcopal (AME) Church
I have issued a directive to the more that 520 AME churches in the Sixth Episcopal District, which comprises the State of Georgia, that none of our churches are to gather for services on this coming Sunday morning. This decision by the governor puts economic interest above the safety and well-being of the citizens of Georgia. There is no data which justifies or gives credibility to the governor's decision. Over the last five weeks many of our churches have streamed live or had virtual services, where 10 or less people gather to conduct service. Churches which do not stream or video have conference calls with congregants. Most of our churches provide one of these means. Churches are to continue this practice until we are able to gather.
Georgia ranks among the bottom of the states in the nation for the number of people who have been tested for the coronavirus, less than 1%. Most scientist and health leaders say that Georgia has not yet reached its peak, which they believe will occur within two weeks. It is probable that there are thousands of Georgians who unknowingly have the virus, and could be passing the virus on to others. This is unacceptable, and citizens should not be put at this risk.
Churches and other religious bodies have not been able to gather for at least five weeks, and would love to be able to gather. We have not seen each other for weeks, and our churches have not only missed the joy of worship and fellowship, but have also suffered financially, which has impacted the ministries many of our churches provide. But the coronavirus is still raging, and it has already caused sickness and death among our congregations. There is no need to increase the possibility of more sickness and death by gathering prematurely. We absolutely must increase testing, and flatten the curve before we begin to gather again.
I call upon other faith leaders to join with me in restraining and advising their congregations not to gather this Sunday. It is important for us to be together on this matter. It sends a mixed message to our congregations when some churches are gathering and others not. It is also important to note that mayors and other leaders around the State of Georgia have expressed opposition and alarm to the governor's steps to reopen the State of Georgia.
The governor's decision should also be of particular concern to African Americans in Georgia. Data shows African Americans are disproportionately affected by the coronavirus more than anyone else. Gathering now, with so little testing puts African Americans at great risk. This is a risk we should not take. I urge Governor Kemp to reconsider his decision and delay his efforts to reopen the economy of Georgia.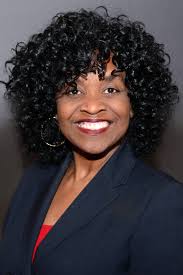 Reopening risks: Salons, barbers not equipped to provide masks, capes, temperature checks for every client
By State Rep. Viola Davis
I am a critical care nurse with over 20 years experience, elected official, and a prior business owner of a hair salon with my late sister, located in DeKalb County.
I, along with Representatives Donna McLeod and  Mary Robichaux, reviewed the Safety Guidelines for Reopening Barber and Cosmetology Salons and the OSHA Guidance on Preparing Workplace for COVID-19 referenced in press releases.
I have several concerns about the safety guidelines issued to salon owners:
The first step in reducing or eliminating the risks of Coronavirus in a hair salon or barbershop is to train all employees to keep their areas organized, clean, and safe.  Due to the time limit, we will focus on the continuity of planning or the lack of continuity between the two documents used as resources, OSHA, and the Safety Guidelines for Reopening Barber and Cosmetology Salons.
There is an overall lack of training in the use of proper procedures in infection control that causes us concern for the potential worsening outbreak conditions, especially with the shortage of supplies of personal protective equipment (PPE). Any further cluster contaminations and cross-contamination will be attributed to the lack of continuity in upholding standards of care to protect the public against very infectious diseases. I want to focus on the lack of continuity in 6-7 areas to include:
The safety guidelines state the salons "should" do temperature checks and not service any clients that have a temperature above 99*F.  However, the OSHA document identifies the symptoms are typically fever, cough, and shortness of breath; yet, some people infected with the virus are asymptomatic, have experienced no symptoms at all.
Salons are instructed to ask each client the following questions:
Have you had a cough?
Have you had a fever?
Have you been around anyone exhibiting these symptoms within the past 14 days?
Are you living with anyone who is sick or quarantined?
We are suggesting the salons enact a method of social tracking in case a client is known to be infected with Coronavirus and there is a need to inform people who attended on the day.
Salons are instructed to limit people in the shop/salon and maintain social distancing.  A majority of the salons/shops in the African American community rent chairs that are in close proximity to each other, well within the 6 feet.
The use of a mask is mandatory.  The salons are instructed to provide personal protective equipment such as masks, face shields, gloves, capes, smocks, and eye covering, etc.
The personal protective equipment is in short supply to the point that hospitals are concerned about the supply for doctors and nurses.  There are over 95,000 people with a license to operate in a salon.  Where would the additional supplies come from and who will foot the cost?
The salons are instructed to change equipment between each client.  However, there are doctors and nurses protesting the practice of using one mask for 1-2 weeks.
Salons do not normally change the capes between each individual client.  However, the safety guideline instructs everyone to change equipment between each client.
The safety guidelines instruct the salons to avoid the exchange of cash to help prevent the spread of the virus.  The salon and barber business, especially in the black community, is a cash business.
The safety guidelines instruct salons to consider discontinuing hand relief treatment as well as scalp, neck, and shoulder massages during the COVID-19 pandemic.  However, Gov. Kemp has cleared the massage parlors and nail shops to open for business.
This is a lack of continuity of care that will increase harm to the general public and cause an increase in the spread of the Coronavirus.  This may also place salon/shop owners at legal risk if they do not follow these guidelines.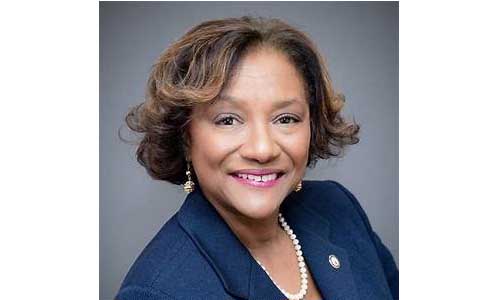 Georgia Legislative Black Caucus: Gov. Kemp's "rash act" of reopening businesses is premature
By State Rep. Karen Bennett
Chair, Georgia Legislative Black Caucus
The idea of allowing barbershops, bars, bowling alleys, massage parlors and clubs to reopen in the midst of a pandemic without ensuring necessary testing and protection is incomprehensible. We cannot prioritize the economy of a few, over the safety of all people, because without people we have no economy. Our focus needs to be supporting hospitals, increasing testing, securing more personal protective equipment, bolstering our supply chains and expanding our capacity to provide Georgians medical, economic and emotional assistance.
"We all want to return to business as usual and return businesses to work; however, our collective future has been permanently changed by COVID-19. This virus has disproportionately impacted the lives of black and brown people. We cannot and will not stand silently by and watch the premature opening of businesses that are mostly in the African American communities.  The Georgia Legislative Black Caucus cannot support this rash act of opening businesses prematurely without the state providing universal testing, contact tracing and PPE (personal protective equipment) for all.
We cannot sacrifice the lives of people tomorrow to satisfy the wants of a few today.  We call on the governor to rescind this order until science and evidence proves that COVID-19 is no longer a threat to our communities."
Representative Karen Bennett represents the citizens of Districts 94, which includes portions of DeKalb and Gwinnett counties. She was elected to the House of Representatives in 2012 and currently serves on the Code Revision, Economic Development & Tourism, Health & Human Services and Regulated Industries committees.
Winning a battle does not mean the war is won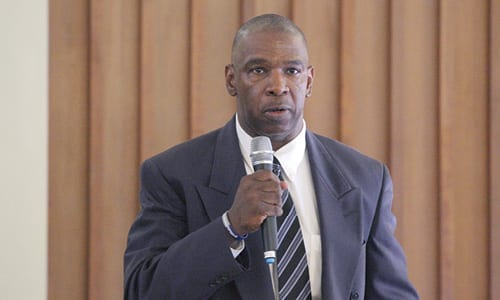 By Ed Williams, Ed. D., Chair
Concerned Citizens for Effective Government
President Trump and Governor Kemp have stated that we were at war against an invisible enemy.  Words have meaning.
Georgia Governor Kemp back to work proclamation is premature because there is no treatment or protection from the virus at this time, and there are not sufficient facilities and supplies to test and prevent additional infections.  If we are truly at war against the coronavirus then the first priority of the government is to protect its citizens and those who are vulnerable. We cannot act like we are at war as if we are fighting a battle in another land, the battle is right here in the homeland. Therefore we cannot act like we won the battle and peace has come when we have thousands of our fellow citizens, friends, co-workers, and family members dying every day. This war is not over so we must fight it on every front until victory is won.
Boycott the reopening, black and brown lives are at risk
 By Rev. Betty R. Jones, PhD
County Line United Methodist Church, Ellenwood
In my opinion, Governor Kemp is not qualified to make an informed decision about anything remotely related to the Coronavirus nor the State of Georgia. It does not take a rocket scientist to know that Georgia's death rates are far too high to re-open the State at this time.
It appears to me that Kemp has placed no value on the lives of Black and Brown people. He simply wants us to take that little stimulus check and pump it back into Georgia's economy! However, we need to tell Black and Brown people not to spend one dime of that check in Georgia. In fact, we should not spend it at all. Imagine opening Beauty shops, nail shops and barber shops on a Friday!
It's fools gold: Stay at home
 My advice to fellow citizens is: Don't be lured in by "the shiny object" he's dangling before you. It's "fools gold!"
—Harold Roberts, OCG News reader
No heart for human life
Gov. Kemp has done some good things, but this is awful! This shows that he has no heart for human life.  He knows that more people will die if he opens up the businesses, and yet he is moving forward.  He is not alone.  The business owners are putting the pennies above lives!  SHAME ON THE PENNY-SUCKERS!!
—Zepora Roberts, OCG News reader