Testingfg of Ads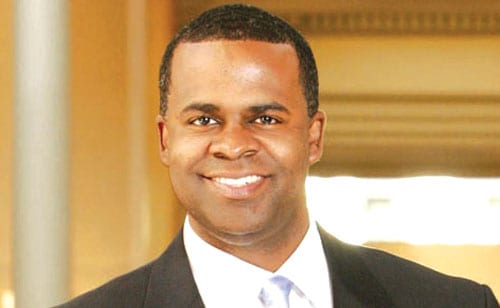 ATLANTA – Mayor Kasim Reed delivered his seventh annual State of the City address on Feb. 2, touting economic development, a residential building boom, the ongoing success of Hartsfield-Jackson Atlanta International Airport and the city's strong record of reducing crime and improving public safety.
"Atlanta is the most vibrant, culturally significant and international city in the Southeast, the anchor of the ninth-largest metropolitan area in America, centered in the eighth-largest state in the union," Reed said during his speech at the Atlanta Marriott Marquis. Atlanta's business, civic, faith and non-profit leaders attending the address. "We are an emerging global force with a GDP of more than $305 billion – bigger than 30 states. Atlanta is ascendant, and we are ascendant because of the people who bring and build their dreams here, in the City of Atlanta."
In the first 11 months of 2016, the City of Atlanta issued more than double the number of residential building permits than each of the metropolitan region's fastest-growing suburban counties. More than 22 projects are under construction in Midtown Atlanta, with 8,000 new residential units planned for the neighborhood. 

Following last year's State of the City speech, the City of Atlanta adopted an affordable housing ordinance requiring any developer accepting taxpayer incentives to guarantee 10 to 15 percent of units affordable to people with incomes below 60 or 80 percent of the area's median income. This same policy was recently adopted by the Fulton County Development Authority and Atlanta Public Schools. Since 2010, the City of Atlanta has created more than 2,000 affordable housing units for working families and millennials.
In November 2016, Atlanta voters overwhelmingly approved the $2.6 billion MARTA expansion and the five-year, $300 million TSPLOST. Combined with the $250 million Renew Atlanta bond program, the TSPLOST will cut the City's $900 million infrastructure backlog by more than half.
Reed also announced two new initiatives:
The City of Atlanta, in partnership with United Way of Greater Atlanta, will move forward with a $50 million effort to make homelessness brief and rare – a $25 million public bond combined with a $25 million philanthropic match.
The City of Atlanta will ask the Georgia General Assembly for the authority to pursue a one-tenth percent sales tax to fund the arts. The referendum will appear on the November ballot.
Other accomplishments highlighted during the State of the City speech include:
Atlanta's television and film industry