Testingfg of Ads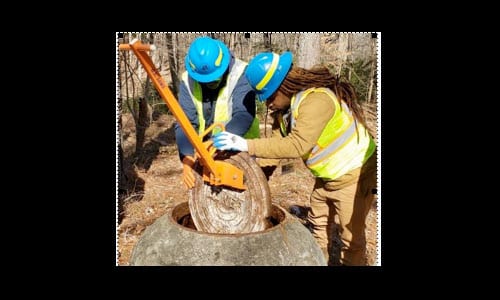 February's record rainfall caused a 9.2-million-gallon sewer spill near DeKalb's Snapfinger Wastewater Treatment Plant during the week of Feb. 19.
To date in 2020, DeKalb County has received 18.45 inches of rain, the highest January-February total since 1936, which registered 19.24 inches.
A preliminary engineering analysis indicates that the Meadow Creek Path sewer spill was caused when the plant reached its treatment and storage capacity, which has been temporarily reduced by the ongoing construction of a new plant.
The spill occurred during heavy rainfall at a nearby junction box vault. It was discovered by a DeKalb County Department of Watershed Management employee during routine wet weather inspections.
After all sewer spills, DeKalb crews work to mitigate health concerns and protect the environment by:
Placing signs in the immediate area to notify the public of the spill.
Assessing and determining a cleanup response plan.
Removing any debris around the site.
Disinfecting the spill area.
Re-inspecting the site before removing signs to determine if additional cleanup steps are needed, such as soil removal.
Monitoring the waterways for water quality.
DeKalb County is in the third year of its 10-year plan to fix its wastewater system. Since 2017, the county has spent more than $301 million in capital improvements that include wastewater treatment plant upgrades, sewer pipe rehabilitation and upsizing, manhole repairs and replacement, and lift station renovations.
Some of these capital improvements are designed to reduce stormwater intrusion and other decades-old infrastructure defects.