Testingfg of Ads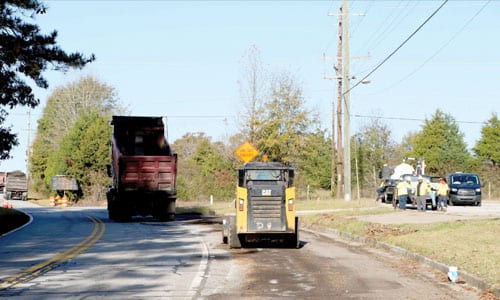 Flat Bridge Road has undergone resurfacing, thanks to an expedited project that includes repaving five additional roads, the Rockdale Department of Transportation (RDOT) has announced.
The project will cost approximately $1.5 million to complete, with approximately $800,000 of the funding coming from the Local Maintenance and Improvement Grant (LMIG) program from the Georgia Department of Transportation (GDOT).
The project covers approximately eight miles of roads. Crews began patching the streets on Nov. 16, with the first street being Flat Bridge Road from Union Church Road (Bridge) to Alexander Lake Road.
The other roads include:
Lester Road from Sigman Road to Lake Rockaway Road
Philadelphia Road from High Roc Road to West Hightower Trail
Zingara Road from West Hightower Trail to Bethel Road
Black Shoals Road from Zingara Road to Bethel Road
Humphries Road from DeKalb County Line to Irwin Bridge Road
RDOT is working out the logistics of completing the project around an ongoing Stormwater project on Humphries Road. RDOT is leading the effort, in conjunction with paving contractor, C.W. Matthews, with BM&K Engineering assisting in the construction engineering and inspection.
Weather permitting, all of the roads should be completed by the end of 2017, officials said.