Testingfg of Ads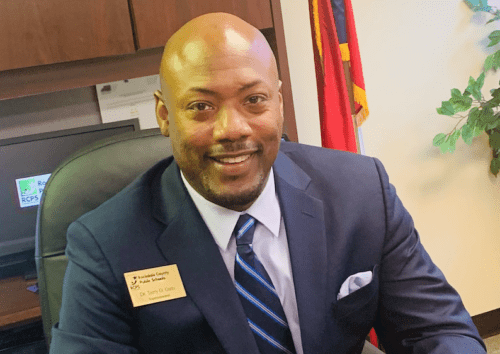 Superintendent Terry Oatts details decision 
Rockdale County Public Schools (RCPS) Superintendent Terry Oatts announced RCPS schools and offices will remain closed through the end of the school year, May 22, following an executive order today (April 1)by Gov. Brian Kemp.
Independent Learning Day (ILD) protocols and Be Bright Eat Right Rockdale (BBERR) meal delivery routes will continue through April 3,  pause during Spring Break(April 6-10) and will resume April 13.
Oatts detailed the decision in a message for staff, parents, students, and the community:
"I am writing to share that Governor Kemp has just announced that he will be issuing an executive order that directs that all schools in the state be closed for the remainder of this school year. I realize that this is a significant move, but the nature of this public health crisis requires such action. Nothing is more important than our students' and staff's safety and well-being. In forthcoming correspondence, I will share more information with you on the implications of this executive order on Rockdale County Public Schools. What you can be assured of is that we will continue to do right by our staff and students. Of course next week is our Spring Break, and there will be no Independent Learning or meal delivery routes; however, both will resume after Spring Break. Thank you for doing your part in the fight against the COVID-19 coronavirus pandemic. Together, we will navigate this unprecedented public health crisis.
In the coming days, we will be communicating with families, students and staff what this executive order means for Rockdale County Public Schools. Please continue to check www.rockdaleschools.org/COVID19 for updates and information."