Testingfg of Ads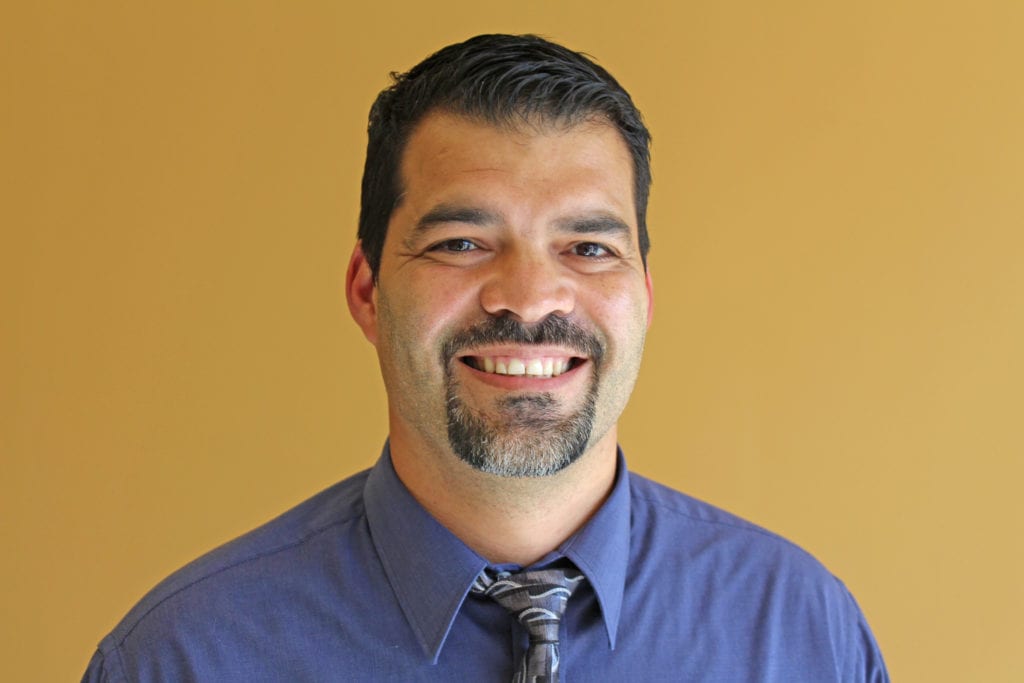 Rockdale County Public Schools (RCPS)' Carlos Hernandez, eighth grade social studies teacher at Gen. Ray Davis Middle School (DMS), was named a top ten finalist for Georgia Teacher of the Year.
"We are thrilled to have Mr. Hernandez recognized by the state as a Teacher of the Year finalist," said RCPS Superintendent Dr. Terry Oatts. "He is an exemplary teacher who builds relationships with his students and truly cares about meeting their individual needs. We wish him well as the selection process continues for the Georgia Teacher of the Year."
The 2020 finalists, announced by State School Superintendent Richard Woods, were chosen from a pool of applicants all previously selected as their school district's Teacher of the Year. The applications were read by a panel of judges that included teachers, past Georgia Teacher of the Year winners, administrators, community leaders and others. Finalists will meet with a panel of judges for a formal interview and give speeches during a finalist luncheon. The winner will be announced Saturday, May 18.
State School Superintendent Richard Woods said,
"The ten 2020 finalists for Georgia Teacher of the Year are an exceptional group of educators and I'm proud to call them my colleagues. Each one of them exemplifies what a teacher should be – caring, skilled, knowledgeable and intellectually curious, and first and foremost, laser-focused on the well-being, potential and success of their students."
Hernandez is in his 19-year veteran educator, with 13 of those years in Rockdale County. In addition to recently being named Teacher of the Year at DMS and RCPS, Hernandez was also named Teacher of the Year at Hightower Trail Elementary in 2012 and at Hutchinson Beach Elementary in Florida in 2005. He has taught in Alabama, Florida, and Georgia and has taught grades K, 1, 3, 4, and 8. He is a graduate of the University of West Alabama where he earned his Bachelors of Science degree. He is also a graduate of Luther Rice University and Seminary where he earned a Masters in Biblical Counseling and a Masters of Divinity with a focus in Apologetics. He has been married to his high school sweetheart Christy, a science teacher at DMS, for 21 years. They have two children and a son-in-law.
The 2020 Georgia Teacher of the Year will travel around the state and the nation, serving as an ambassador for the teaching profession in Georgia. He or she will also be entered in the National Teacher of the Year competition. The 2019 Georgia Teacher of the Year is Allison Townsend, a third-grade teacher at Barnwell Elementary School.
Georgia Teacher of the Year 2020 Finalists are:
Kristen Applebee, Georgia Academy for the Blind, State Schools
Amy Arnold, Colham Ferry Elementary School, Oconee County Schools
Dr. David Bishop Collins, Fernbank Science Center, DeKalb County Schools Carlos Hernandez, General Ray Davis Middle School, Rockdale County Schools Lewis Kelly, Newton High School, Newton County Schools
Tracey Nance Pendley, Burgess Peterson Academy, Atlanta Public Schools Stephanie Peterson, Westside Elementary School, Lowndes County Schools Kiana Pinckney, Palmetto Elementary School, Fulton County Schools