Testingfg of Ads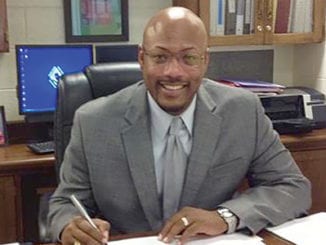 The Rockdale County Board of Education has named Dr. Terry O. Oatts Superintendent of Rockdale County Public Schools The former Assistant Superintendent for Student Achievement in Fayette County Schools was appointed at a special called meeting on Monday (May 7).
Last month, the Board named Dr. Oatts as the sole finalist in its superintendent search. Under the guidance of the Georgia School Boards Association as search provider, the Board completed a survey of its expectations for the next superintendent, posted and reviewed the results of a survey of the community and school district staff to seek input as to the characteristics desired in a new superintendent, adopted qualifications for the position, approved and disseminated a recruitment brochure, reviewed applications, and interviewed candidates that appeared to have closely met qualifications. In accordance with Georgia law, documents for Dr. Oatts were made available for public inspection and copying.
Dr. Oatts began his career in education more than two decades ago in school counseling and has served as assistant principal, elementary, middle, and high school principal, and most recently assistant superintendent. For more information on his background, accomplishments, and honors please visit
www.rockdaleschools.org/suptsearch
"We congratulate Dr. Oatts on becoming our next superintendent," said Board Chairman Jim McBrayer. "We are confident that he will be a great leader to continue our tradition of excellence as we move forward with our strategic plan and continuous improvement."
The Board will have a called meeting on Wednesday, May 30, 9:30 a.m,. to conduct the official swearing in of Dr. Oatts as superintendent of Rockdale County Public Schools.