Testingfg of Ads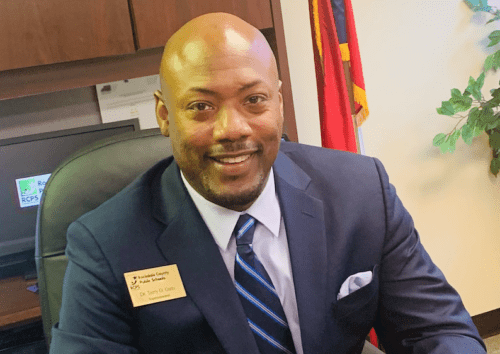 Rockdale County Public Schools' (RCPS) graduation rate increased for the second consecutive year and remains above the state average, which also rose to an all-time high, according to the Georgia Department of Education's recently released four-year graduation rate for 2020. RCPS increased to 84.6 percent, up from 82.7 percent last year. This is higher than the State of Georgia average, which increased to 83.8 percent, up from 82.0 percent last year, and an all-time high since the state began using the adjusted cohort calculation in 2012.
Rockdale Schools Superintendent Terry Oatts praised students, parents and staff members for their hard work.
"I remain in awe of our 2020 Graduation Class for their outstanding performance across the board notwithstanding the challenges posed by the public health crisis. After recently posting significantly increased SAT and ACT composite scores, our 2020 Graduation Class has now posted our highest graduation rate since the state adopted the cohort graduation rate calculation method more than seven years ago. Our 2020 graduation rate continues to exceed our state's rate which also saw an increase," said Oatts. "I commend our teachers, counselors, administrators, students and families for their tremendous collaboration and collective efforts that have resulted in our students' accomplishment. As a district, we will continue our strategic focus on ensuring effective and seamless advisement that affords our students the guidance they need to make informed decisions regarding their postsecondary aspirations."
In its press release, the Georgia Department of Education states the four-year adjusted cohort graduation rate is required by federal law.
"I'm very proud today of the class of 2020," State School Superintendent Richard Woods said. "These students were faced with difficulties none of us could have imagined due to the COVID-19 pandemic, but they have shown over and over again – in ACT and SAT results, in their personal accomplishments, and now in this graduation rate – that they were able to rise above. While these results are positive, we cannot stop here. We must provide tailored and personalized pathways to ensure every student sees the relevance in their education, stays in school, and receives a high-school diploma that prepares them for their future."
How Georgia calculates its graduation rate:
The number of students who graduate in four years with a regular high school diploma, divided by
The number of students who form the adjusted cohort for the graduating class.