Testingfg of Ads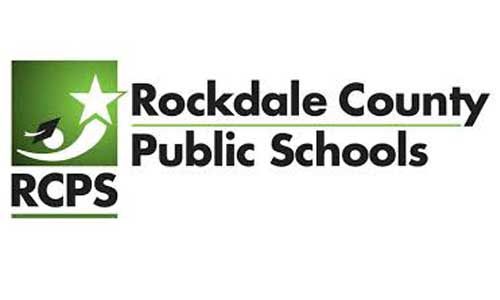 Rockdale County Public Schools (RCPS) is partnering with Georgia Military College (GMC) to open a satellite campus in Conyers. The college will providing RCPS students with even more access to higher education opportunities.
The Rockdale County Board of Education approved a Memorandum of Understanding (MOU) with Georgia Military College at its February meeting. This agreement recognizes that RCPS and GMC are committed to the establishment of an educational partnership to serve students in and around Rockdale County, Conyers and surrounding areas.
GMC will open a satellite campus in a portion of the current RCPS Central Office located on Rosser St. in Olde Town Conyers. The agreement states that any student attending Rockdale County public, private and home schools and its surrounding areas with a general, college preparatory, or technical diploma is guaranteed admission into GMC provided that the student completes the following requirements:
Official application
Official transcript showing graduation with a college preparatory diploma, technical diploma, general diploma or successful completion of the GED
Submission of all required materials within the appropriate deadlines
The guarantee of admission is to any of GMC's associate-level degree programs (currently there are 26 programs) and to any of GMC's Bachelor of Applied Science (BAS) degree programs (currently there are three programs), provided a student meets all of the admissions and prerequisite requirements for the BAS degree programs.
This partnership began more than a year ago with a Rockdale County intergovernmental delegation consisting of the Conyers Mayor, City Manager, Board of Commissioners Chair, Chief of Staff to the BOC Chair, Conyers-Rockdale Economic Development Council Director, and Superintendent of RCPS meeting with GMC officials to discuss the prospect of facilitating a GMC presence in Rockdale County.
Superintendent Terry Oatts and school facilities personnel created the plan to renovate existing space being vacated when the school system central offices move to a new location in Olde Town Conyers.
"As Superintendent, my main objective was to afford our students an accessible and seamless postsecondary education opportunity," said Oatts. "Additionally, Rockdale County and the surrounding region could benefit from such a strategically located collegiate presence. I commend the Rockdale County Board of Education for their unwavering support of this initiative to bring a viable collegiate presence to the students and citizens of Rockdale County and beyond."
"Georgia Military College is very excited about the opportunity of establishing a satellite campus in Conyers," said GMC Executive Vice-President and Chief Operations Officer Brigadier General Curt Rauhut. "The mission of GMC is to produce educated citizens and contributing members of society in an environment conducive to the development of the intellect and character of its students. GMC is an 'open admissions' college meaning we do not require a SAT/ACT score to attend, only a high school diploma or GED. GMC is a great value to the state and to the students attending our classes; we are accessible, affordable, and fully accredited. We want to thank Dr. Terry Oatts, Superintendent of the Rockdale County Public Schools, for his vision and leadership in bringing this partnership together. He has assembled an amazing team under his guidance and GMC has enjoyed working with him and his team for the benefit of all students within Rockdale County and its surrounding areas."
GMC currently partners with RCPS for the Dual Enrollment program, where high school students can earn college credit at no cost while earning high school credits. For more information about the RCPS Dual Enrollment program, visit www.rockdaleschools.org/de. For more information about Georgia Military College, visit www.gmc.edu.