Testingfg of Ads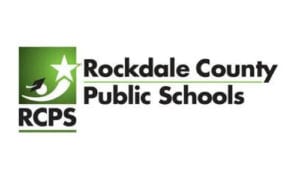 Scores from the 2018-19 administration of the Georgia Milestones Assessment System, which includes the End-of-Grade (EOG) Milestones for grades 3-8 and End-of-Course (EOC) Milestones for select courses in grades 9-12, were recently released by the Georgia Department of Education.
Rockdale County Public Schools (RCPS) increased or maintained in two-thirds of the assessment areas. It is important to note that these test scores represent only one aspect of the State of Georgia's "multiple measures" approach to school accountability known as the College and Career Ready Performance Index or CCRPI.
"I commend our teachers, principals, administrators, curricular and instructional support personnel, and students for our best overall performance on the Georgia Milestones Assessments since their inception during the 2014-15 school year," said RCPS Superintendent Dr. Terry Oatts.
The Milestones results for RCPS increased or maintained on 16 out of 24 assessments across all grade spans. "Our focus on reading at the elementary level had a positive impact as indicated by an increase of 2 percent of students being proficient at the third-grade level, fourth grade remained the same and fifth grade students increased by 1 percent and outperformed the state average," said Dr. Oatts. "All middle school tested subjects increased or maintained while five out of eight of the high school tested subjects increased or maintained in proficiency. Our students saw their greatest gains in five years on both the EOG and EOC Milestones in terms of the percentage of students performing at the proficient and distinguished levels on these assessments."
"As a district, we ensured that our resources and support were aligned to our strategic priorities," said Dr. Oatts. "Our 2019-20 strategic priorities will remain the same as we continue to focus on some high impact instructional strategies in additional content areas requiring improvement. These strategic priorities include ensuring that our teachers have a common understanding of the Georgia Standards of Excellence and formative instructional practices through effective collaboration; implementing an effectively balanced system of assessment; executing a standards-based and standards-aligned instructional framework; utilizing appropriate digital resources that extend and enhance students' learning experiences; and providing a multi-tiered system of student support to meet students' learning needs."
To view all the Milestones results, please visit the Georgia Department of Education at www.gadoe.org.