Testingfg of Ads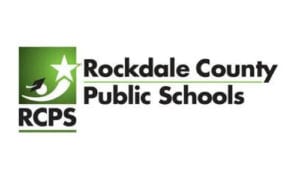 Rockdale County Public Schools (RCPS) graduation rate remains above the state average, which increased for 2018. The Georgia Department of Education recently released the four-year graduation rate for 2018. The State of Georgia average increased to 81.6 percent, up slightly from 80.6 percent. This is an all-time high for Georgia's graduation rate since the state began using the four-year cohort calculation. RCPS continues to perform above the state at 81.8 percent.
"I commend our high schools for continuing to outpace the state's graduation rate by graduating students within four years fully equipped with college and career readiness skills that are required to be successful in both college and the workplace," said Superintendent Terry Oatts. "We accomplished this despite expanding our 2018 cohort to include designated specialty high school data that was not previously included in the four-year graduation cohort. A strategic priority that will serve to enhance our graduation rate going forward is ensuring a developmentally appropriate, high quality, and seamless K-12 advisement for our students."
The Georgia Department of Education said the four-year adjusted cohort graduation rate now required by federal law defines the cohort based on when a student first becomes a freshman. The rate is calculated using the number of students who graduate within four years and includes adjustments for student transfers.
"Georgia's graduation rate continues to rise because our public-school students have access to more opportunities than ever before," State School Superintendent Richard Woods said. "From Career, Technical, and Agricultural Education to dual enrollment to the fine arts, there is an unprecedented emphasis on supporting the whole child and making sure every single student understands the relevance of what they're learning. I'm confident we'll continue to see these gains as long as we're still expanding opportunities that keep students invested in their education."
RCPS Four-Year Graduation Rate at-a-glance
| | | |
| --- | --- | --- |
| | 2018 Grad Rate | 2017 Grad Rate |
| Heritage High School | 85.4 | 85.3 |
| Rockdale County High School | 83.7 | 84.6 |
| Salem High School | 86.2 | 84.0 |
| Rockdale County Public Schools (district) | 81.8 | 84.0 |
| State of Georgia | 81.6 | 80.6 |