Testingfg of Ads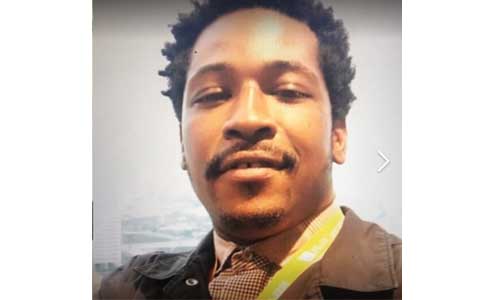 ATLANTA—The funeral for Rayshard Brooks will be held at the Historic Ebenezer Baptist Church on Tuesday, June 23.
Brooks, a 27-year-old black man, was fatally shot outside of a Wendy's restaurant in southeast Atlanta on June 12. He had fallen asleep in the  drive-thru, gotten into scuffle with two white police officers after resisting arrest and was shot in the back as he ran from them. Brooks' death sparked protests nationally.
Brooks' family asked that his funeral be held at Ebenezer and the Rev. Raphael G. Warnock, the church's senior pastor, welcomed them.
"Ebenezer is a parish for all people, a sanctuary for those who suffer," said Rev. Raphael G. Warnock, who will deliver the eulogy. "Rayshard was not a member of our church but he, and his loved ones, are a part of our family. We seek to embrace them, comfort them and walk beside them in the days ahead."
Fulton County District Attorney Paul Howard has filed 11 charges, including felony murder, against former Atlanta police officer Garrett Rolfe for Brooks' death. The other officer, Devin Brosnan, was charged with aggravated assault and violating his oath of office.
Brooks' death has prompted massive protests around the nation in a climate that has seen the recent deaths of a number of blacks: 25-year-old Ahmaud Arbery, who was fatally shot after three white men cornered him as he jogged in a white community near Brunswick, GA on Feb. 23; Breonna Taylor, a 26-year-old emergency medical technician who was fatally shot by Louisville, KY police during the execution of a no-knock search warrant on March 13; and George Floyd, 46, who was killed on Memorial Day by a white Minneapolis, MN police officer who kneeled on his neck until he could no longer breathe.
"Tragically and involuntarily they all have become visible victims in an urgent public conversation about justice and fairness in our nation," said Rev. Warnock. "Let us never forget that at the center of this urgent debate about public policy is deep and unspeakable private pain. In the days ahead, we will march because of them. But in this hour, we walk beside them. We pray, we fight, all inspired by our faith."
Media Mogul Tyler Perry has offered to pay for Brooks' funeral expenses. In addition to the funeral expenses Perry has also offered to pay for Brooks; children's college education. According to People magazine, Tyler "spoke to Rayshard's family and wanted to do something to help."
Pastor Smokie Norful, actress/singer Tamela Mann, Kurt Carr & Singers will sing at the funeral
Brooks is survived by his wife, Tomika Miller, and their four children, Dream, Memory, Blessing, and Mekai.
The viewing, which will be open to the public, will be held on Monday, June 22, 3 to 7 p.m. at Ebenezer Baptist Church(Horizon Sanctuary), 101 Jackson Street, NE Atlanta. No cameras will be allowed inside.
Only invited guests will be permitted to attend the funeral, which will be held on Tuesday, June 23, at 1 p.m.
The service will be streamed live on Ebenezer's website, www.ebenezeratl