Testingfg of Ads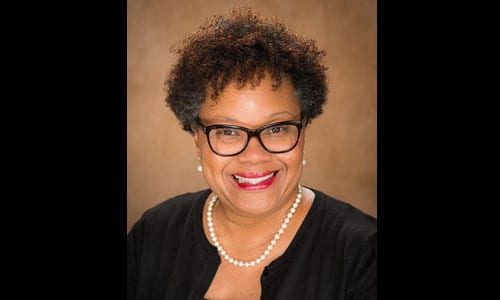 Ramona Tyson, who has been serving as interim superintendent of the DeKalb County School District (DCSD), got a new title and a boost in pay for the work she has done in ushering the district through the COVID-19 global pandemic.
Tyson was named superintendent on Wednesday, April 15, following a unanimous vote by the DeKalb County Board of Education. Tyson will serve for 75 days in the position as the board continues the process of naming a permanent superintendent. As superintendent, Tyson's base salary increases from $250,000 to $350,000 annually for the remainder of the fiscal year ending June 30.
DCSD is Georgia's third largest school system with nearly 98,957 students, 139 schools and centers, and 16,242 employees.
Tyson, a veteran who has served the district for more than three decades, has said she will retire at the end of June.
Board Chairman Marshall Orson said during the district's virtual meeting that Tyson has served far beyond what she was tasked with as a result of COVID-19. Last month, Tyson oversaw moving the district's students to an online learning platform and the distribution of meals as students were forced to shelter at home. She has to develop end-of-school year plans and monitor moving mandates and updates from state and public health officials, putting in many long hours of work.
Tyson was named interim superintendent in November 2019 after the district cut ties with Superintendent Steve Green.
Tyson announced that the school year would end a week early for many of the district's students and two weeks early for its seniors.
"I had no idea we'd be moving into a pandemic within 60, 90 days," Tyson said. "Thank you for the confidence. It means a lot to me, and it means a lot to the people I go home to every day. I also could not do this without pulling on a team. We've done this together."