Testingfg of Ads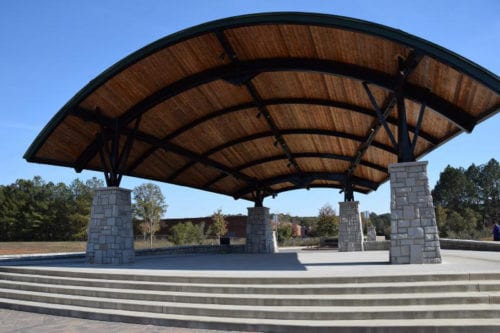 DeKalb County officials will hold a groundbreaking ceremony for an amphitheater, walking trails, gardens and open meadows at Rainbow Park on Monday, July 1, at 10 a.m., 3171 Rainbow Park Drive, Decatur.
The new amphitheater will seat up to 1,000 people and will be an open-air venue for DeKalb residents and visitors to enjoy a variety of live music performances, movies in the park and other county-sponsored events.
David Manuel, executive director of the Porter Sanford Performing Arts Center in DeKalb County, said is excited about the new amphitheater as an addition to the arts in DeKalb.
"This amphitheater is an opportunity to expand our offerings to the community and to continue to showcase and attract the best talent for our county," said Manuel.
The public is invited to join DeKalb's Department of Recreation, Parks and Cultural Affairs, park staff and other county officials at the ceremony. Attendees also will learn more about upcoming events and volunteer opportunities. There also will be a special performance by Stepp Stewart's Motown Revue.